India: Five women killed amid accusations of witchcraft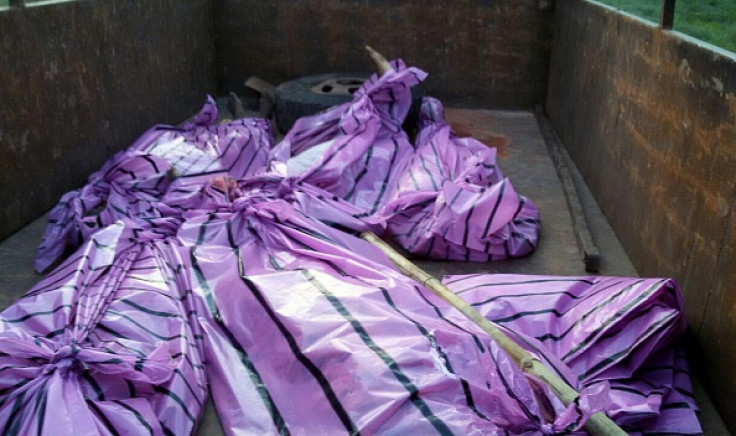 Five women accused of witchcraft have been beaten to death by dozens of villagers in India.
Residents of Kinjia village, around 40km (25 miles) from Jharkhand state capital Ranchi, reportedly blamed the women for a series of misfortunes in the area, including the death of an infant earlier in the week.
The angry mob dragged the women out of their homes and attacked them with sticks, stones and iron rods on Saturday (7 August), said Arun Kumar Singh, a deputy inspector-general of police in Ranchi.
Jharkhand police spokesman S.N. Pradhan said the villagers blamed the five women for bringing illness, poor crops and bad luck on the village through witchcraft.
"It looks like the village held a grudge against these women for a very long time, holding them responsible for... various misfortunes," Pradhan told AFP.
"The whole village is ganging up against the police now saying they all killed the women."
50 people, mostly aged between 45 and 50, have been arrested in connection with the attack and deployed officers at the scene to prevent further violence.
Police officers have been deployed in the village to prevent any further outbreaks of violence.
Jharkhand's top elected official, Chief Minister Raghubar Das, condemned the incident commenting: "In the age of knowledge, this incident is sorrowful. Society should ponder over it."'
Belief in witchcraft is prevalent remains in some impoverished regions in India, where women are sometimes accused of being witches in response to grievances.
In July, an Indian couple and four of their children were brutally killed after being accused of practicing witchcraft.
According to India's National Crime Records Bureau, around 2,100 people, mostly women, were killed between 2000 and 2012 on suspicions of practising witchcraft.
Jharkhand accounted for 54 of 160 'witch hunt' murders in 2013, government data showed.
Some Indian states including Jharkhand have introduced special laws to try to curb crimes against people accused of witchcraft.
An investigation into the latest killings is underway.
© Copyright IBTimes 2023. All rights reserved.