India: Foreign Institutional Investors Bet $17.1bn on Narendra Modi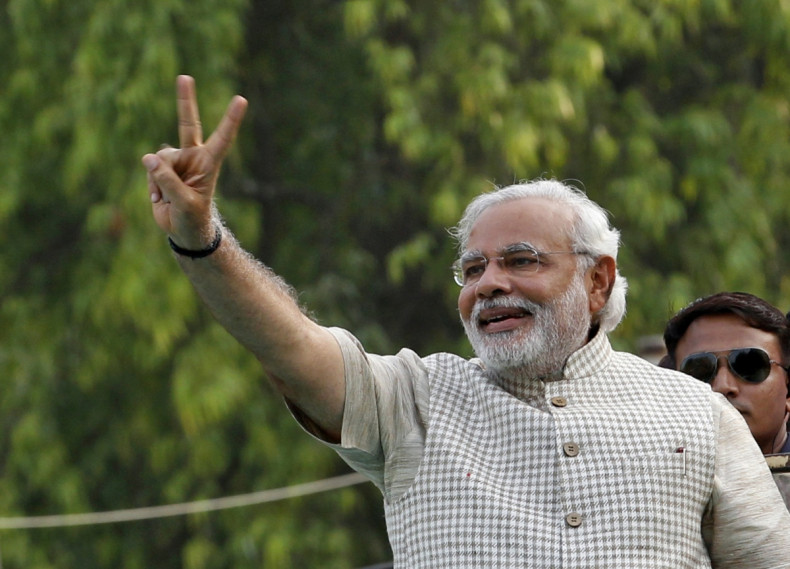 Foreign institutional investors (FIIs) have placed great trust in India's Prime Minister-to-be Narendra Modi since he was declared as the Bharatiya Janata Party's (BJP) candidate for the post as evidenced by the huge flow of funds into the country.
The Press Trust of India, citing data from the Securities and Exchange Board of India (Sebi), reported that foreigners invested more than 1tn Indian rupees ($17.1bn, €12.5bn, £10.2bn) in Indian securities since the BJP announced Modi as its prime ministerial candidate in September 2013.
FIIs have put in about 888bn rupees in Indian equity markets and 134bn rupees in debt markets, representing total investments of about 1.02tn rupees, according to Sebi data.
The increased investment has also boosted the benchmark BSE Sensex by more than 22% since September 2013.
In 2014 alone, they invested more than 740bn rupees in Indian securities, including 410bn rupees in equities and 330bn rupees in debt.
The investors had expected Modi to form a stable government that will undertake much needed reforms in the Indian economy.
The BJP led by Modi secured 282 seats on its own in the latest general election, easily crossing the minimum 272-mark required to form government.
As Modi is due to take oath as prime minister in a few days, FIIs are expected to increase their investments, according to analysts.
Foreign investors have a lot of expectations from Modi, who is known for his investor-friendly policies as the chief minister of the western India state of Gujarat. He was the chief minister of Gujarat for over 12 years, and the state grew at an annual average of about 10%, higher than the national average.
He is taking over the top government office at a time when India's economic growth is slowing down, investments are dwindling and consumer demand is declining.
Modi has to address key problems including faster job creation, infrastructure development, high food inflation and sluggish foreign direct investment.