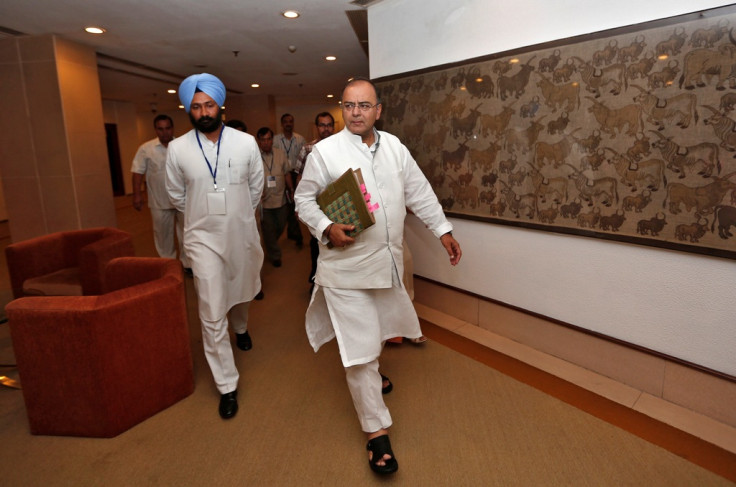 India is expected to implement a common goods and services tax (GST) across the country in the course of the next year, according to Finance Minister Arun Jaitley.
Jaitley was speaking at Indian Prime Minister Narendra Modi's flagship investor summit in the western state of Gujarat on 12 January, whose guests included US Secretary of State John Kerry, UN Secretary General Ban Ki-moon and World Bank head Jim Yong Kim.
Meanwhile, the finance ministry's chief economic adviser, Arvind Subramanian, said that India's growth slowdown had bottomed out and that the pace of economic growth was expected to accelerate now.
Bill Adams, senior international economist for PNC Financial Services, said in a note to clients: "...The global decline in oil prices will exert downward pressure on Indian inflation in the next 12 months, a big boost to the [Reserve Bank of India's] efforts to bring price increases back under control.
"Global financial conditions will also be a tailwind for India in 2015, since the European Central Bank and Bank of Japan will conduct as much quantitative easing this year as the Federal Reserve did at QE3's peak, supporting capital flows to emerging markets like India."
Investors and manufacturers have waited long for the roll out of the GST, a regime that promises to simplify taxes while broadening the tax base, adding as much as two percentage points to the size of Asia's third-largest economy.
Jaitley presented the GST bill to parliament in December 2014, and the bill needs the support of two-thirds of parliament's members as well as ratification by state legislatures.
The GST is a destination-based tax regime while the prevailing regime is origin-based. As such, producer states fear they will lose revenue.