India needs reforms in banking sector, says finance minister Arun Jaitley
India's top bankers have gathered in a one-off huddle to deliberate on delayed reforms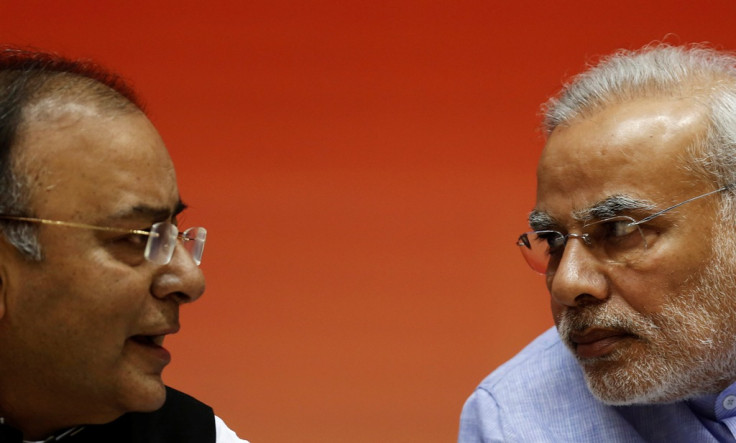 India needs to "conceive" several reforms in the banking sector, Finance Minister Arun Jaitley has said.
The minister added that there was a need to afford greater autonomy to banks and that non-performing loans in some cases were "unacceptable".
"There is a need to get the best talent into the system. There is a need for far greater autonomy being given to them (state-run banks)," Jaitley was quoted by Reuters as telling reporters on 3 January on the sidelines of a two-day banking conclave in the city of Pune, located some 150 kms from Mumbai.
"There are unacceptable levels of NPAs (non-performing assets) in some cases and the banks have to be given a sufficient amount of leeway ... to deal with commercial issues with a commercial mindset," Jaitley added.
Pune retreat
India's top bankers have gathered in Pune in a one-off huddle to deliberate on delayed reforms needed to improve the health of ailing state-run banks in Asia's third-largest economy.
India's over two dozen inefficient public sector banks have been hit by a mountain of bad loans and corporate governance issues. They also lag their private sector rivals in profitability.
Sectors such as metals and mining, infrastructure and textiles have been the chief stress areas for Indian banks.
A September 2014 Supreme Court ruling that scrapped most coal mining permits awarded over two decades is also expected to weigh on loans. The verdict cancelled 214 of 218 coal mine permits, allocated by successive governments since 1993, after terming the allocations illegal.
State lenders recorded the highest level of stressed loans at 12.9% of their total advances in September 2014. By comparison, the same ratio for private sector banks was at 4.4%, according to the latest central bank data.
The Indian government is a majority owner in 27 public sector banks and those lenders account for over 70% of the total outstanding loans in the sector.
© Copyright IBTimes 2023. All rights reserved.