Indian fashion brand Viva N Diva has featured an acid attack survivor as the face of their new couture line. The 'Face of Courage' initiative showcases a powerful video advert, with Laxmi Agarwal, an acid attack victim, centre stage.
The new campaign advert, in collaboration with the Chhanv Foundation, was launched with the aim to "reconstruct the standards of fashion beauty". Viva N Diva said that they hoped the campaign would create new opportunities in the fashion industry for women like Agarwal.
A spokesperson for the brand said: "We hope by this venture we could encourage the broken spirits of multiple women who have suffered one or the other way to find their beauty and, at the same time, we encourage other industrialists to create more beautiful opportunities for these young beautiful women."
Agarwal has now been signed as a brand ambassador for Viva N Diva, which will include modelling their clothing lines. However, the brand has also stressed that the initiative is not meant to be seen as a form of charity, stressing that they will be working with Agarwal in the same way that they work with any other model. Agarwal is said to be receiving the same payment and terms and conditions as the other models for the brand.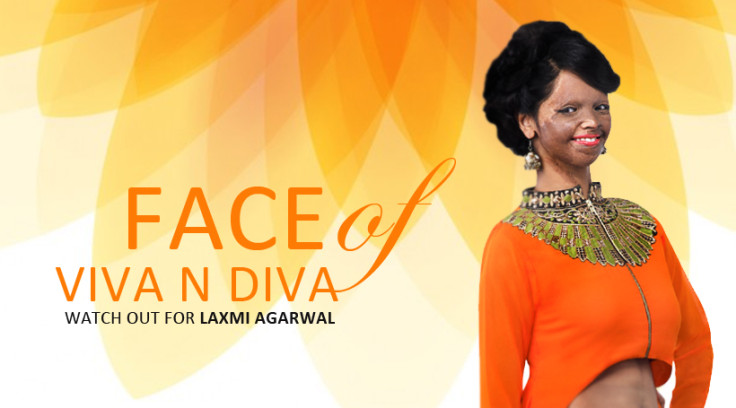 Speaking to the Hindustan Times, Agarwal said: "Such initiatives change mindsets. People often laugh at our looks. Children get scared and call us ghosts. When such initiatives are undertaken, they make people understand that we, too, are like regular women. Although our faces have been ruined, beauty still lies within us."
In recent years women in India have been taking bold action against acid attacks in the country. Research conducted by the Acid Survivors Foundation India (ASFI) estimated that 349 people in India, mostly women, were victims of acid attacks in 2014. The number is believed to have been three times higher than 2013 and four times higher than in 2010, however, the organisation said that only half of the total number of attacks are officially recorded.