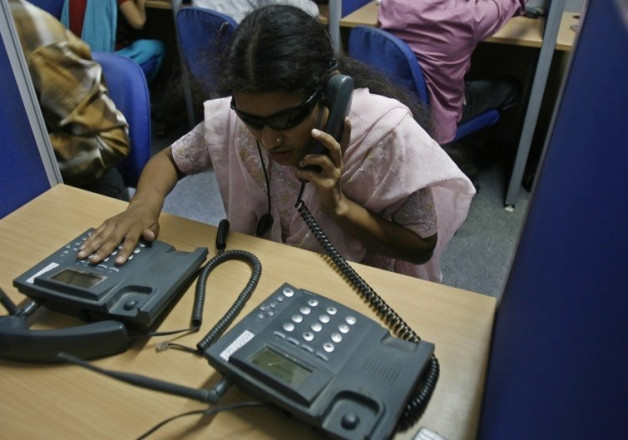 Investigators believe they have uncovered a loans scam, one of the largest frauds carried out in the UK from overseas.
More than 1,000 Britons who had legitimately sought unsecured loans with banks and finance companies were 'cold called' from call centres in New Delhi.
As many as 100 of them a day were fooled into signing up and paying a 'processing fee' to secure non-existent cash.
A special Delhi police unit, normally focused on anti-terrorist operations, headed an investigation after a request from the British High Commission and the Serious Organised Crime Agency, the UK's national police agency.
Indian police found that at a conservative estimate, around £10 million had been taken from UK citizens seeking loans.
One Delhi detective told the Daily Mail: "We are not cheats in India but these were a few people making big money out of those needing loans in difficult times."
Scam callers from Delhi speaking over Skype or the web pretended they were in the UK and convinced victims of their genuine status with fictitious references of satisfied clients.
As the fraud became more successful, payments were demanded in UKash - so-called electronic cash - whereby a user purchases a unique 19-digit code online, representing prepaid money that can easily and anonymously be reclaimed by the fraudster.
Frustratingly, although Delhi police seized the email addresses of the victims during a raid on a call centre in the Indian city, those defrauded were not willing to come forward. They feared this was part of the continuing sting.
Two men in custody - Yasheen Nagpal and Rajat Bhayana - have degrees in computer technology communication and technology skills. They have been arrested on suspicion of committing fraud using electronic equipment.
Among the finance companies they claimed to run was Max Infotech, based in offices in Pitampura, north-west Delhi.
If convicted, the suspects face up to seven years in jail.
The profits from the swindle are believed to have been invested in property and gambling syndicates.