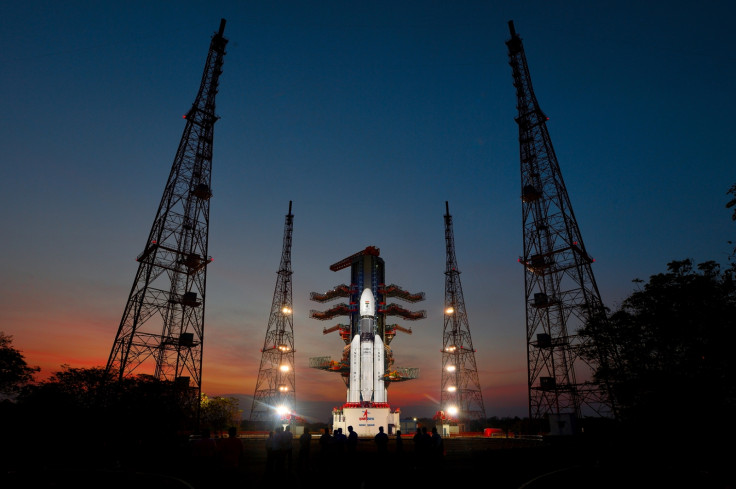 India's space agency Isro (Indian Space Research Organisation) is all set to launch its heaviest and most powerful rocket until date, the GSLV Mk III-D1, on 5 June at 5:28 pm IST (11:58 am GMT). The success of the launch is crucial as this very rocket will be used to ferry astronauts into space one day if all tests go as planned.
What is the GSLV Mk III?
It is a three-stage vehicle with an indigenous cryogenic upper stage engine designed to carry heavier communication satellites into a higher Earth orbit known as Geosynchronous Transfer Orbit (GTO). The weight of the satellite is equivalent to the weight of five fully-loaded Boeing jumbo jets and is the heaviest rocket to be launched from India. Prior to this, Isro was dependent on foreign launchers for communication satellites weighing more than 2,300 kg.
"With this launch, India need not depend on European Space Agency (ESA) for further heavy launch of Insat-class satellites of 3.5 ton that incurs a cost of Rs 8bn ($124m, £930m) each. Now at one third the cost India can launch heavier satellites on GSLV-Mk III," vehicle director J Jayaprakash told the Times of India.
The GSLV Mk III is set to be a game changer for the country in terms of communications as it will place a 3,136 kg GSAT-19 satellite into GTO. This will be equivalent to having a constellation of six to seven of the agency's older variety of satellites in space at once. The rocket can in fact lift payloads of up to 4,000 kg into the GTO and 10,000 kg into Low Earth Orbit (Leo).
Other than communication satellites, the payload on board the rocket will consist of machinery to be used in monitoring and studying the nature of charged particles and the influence of space radiation on satellites and their electronic components.
India's race to space
India has already sent its first man, Squadron Leader Rakesh Sharma, into space in 1984, but that launch was facilitated by the erstwhile USSR on board the Soyuz T-11 rocket. The success of this rocket and its consequent tests will make India part of an exclusive space club that consists of India, China and Russia (including the USSR period) - the only nations to have used their own rockets and facilities to send astronauts into space.
Isro says that after six successful attempts in space, the GSLV Mk III will be human rated and ready to ferry an astronaut into space. Who could be in contention to be the first person to into space from this facility? While it is too early to predict that, Isro wants a woman astronaut to achieve that feat. Till now, no Indian woman has ever been to space, although Kalpana Chawla, who was born in India, and Sunita Williams who has Indian ancestry, have achieved the feat by being a part of Nasa.
The launch will take place from Isro's Sriharikota facility in the southern state of Andhra Pradesh. To watch the launch live, tune in to the agency's Twiiter handle here.