Many people are putting their health and future at risk to gain a few extra inches in height, doctors have warned. India's unregulated limb-lengthening industry is witnessing a boom as more and more people are undergoing the complex surgery in the hope of fetching a better job or a better life partner.
People from other countries are also approaching Indian doctors for the surgery. However, doctors have warned against the high-risk surgery, which if gone wrong, could leave a person crippled for life.
People in India often fall prey to ridicule and abuse for being short – marriageable youth fail to get a suitable match and people looking for a prosperous career often end up losing in their pursuit. This has resulted in many people undergoing the complex surgery, which is completely unregulated in the country.
However, there have been some positive cases wherein some people have benefitted from the procedure. A 24-year-old girl from Kota, a small town in western India, gained three inches after a limb-lengthening surgery in the Indian capital Delhi.
"I have so much confidence now," the girl told the Guardian. "I was just 4' 6" [137cm]. People used to make fun of me and I couldn't get a job. Now my younger sister is doing it, too," she added. The girl's parents had to sell their ancestral land to gather funds for the surgery.
Meanwhile, Dr Amar Sarin, the orthopaedic surgeon in Delhi who performed the surgery, told the paper that the procedures are "one of the most difficult cosmetic surgeries to perform" and people with just one or two months' fellowship perform the surgeries, which could be dangerous. He added that there are no colleges and no proper training is imparted for the limb-lengthening procedure in India.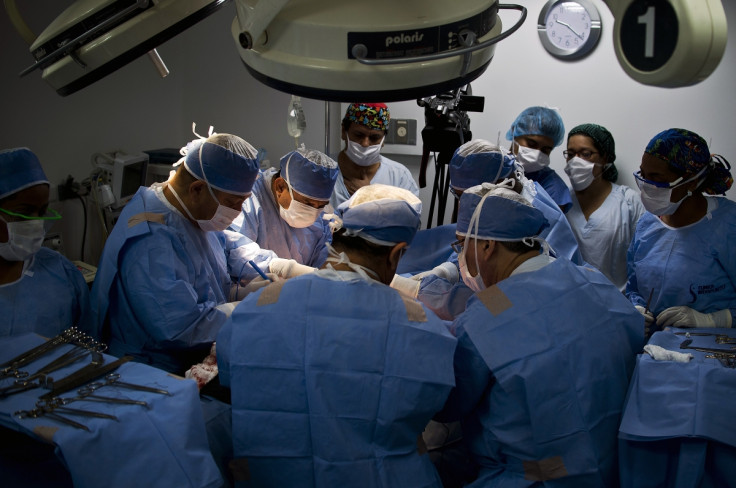 The operation was first pioneered by a Polish man named Gavriil Ilizarov in the 1950s in a small town called Kurgan in Siberia. The procedure was meant to correct birth deformities or accidents. The procedure involves breaking bones and making them grow them longer. The patient is required to wear braces around the limbs until the procedure is complete and normal mobility is attained.
Although Sarin has been performing the limb-lengthening surgery for five years and has worked on around 300 patients, he admits, "It's madness to do it." He revealed that of the 300 patients he has treated only a third of them were from India. "I get around 20 calls a day, with people telling me 'I want to be tall, I have to be taller'," Sarin said.
Considering the risks, Sarin claimed that he and other doctors try to first talk patients out of the idea of undergoing the knife, but some are adamant and threaten to commit suicide if turned away. "Twice I've had to call the police in emergency situations like that," he said. "We don't recommend people to do this surgery except for in very rare cases. These surgeries are not done routinely and there's a high risk of complications," the surgeon added.