The world's tallest and shortest men met for the first time to mark Guinness World Records Day and the 60th anniversary of the Guinness World Records book.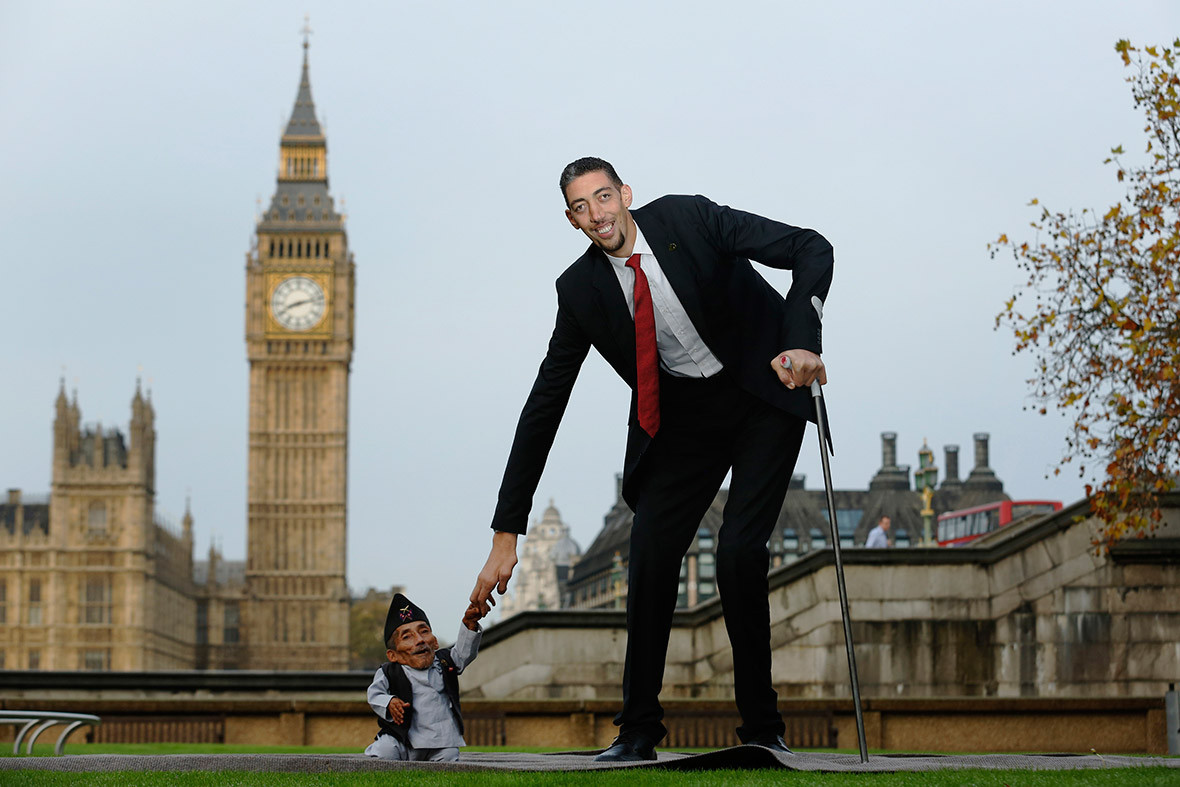 Sultan Kösen is the world's tallest man, at 246.5cm (8ft 1in) tall. The part-time farmer was the first man over 8 ft (2.43m) to be measured by Guinness World Records in over 20 years. He took the title from Xi Shun (China, b. 1951), who measured 2.361m (7ft 8.95in) in height when measured in 2005. Sultan also holds the record for largest hands on a living person, each one measuring 28.5cm (11.22in) from the wrist to the tip of the middle finger.
Chandra Dangi is the world's shortest man ever measured, at 54.6cm (21.5in). He lives in the Nepalese village of Reemkholi in Dang district. Chandra is the shortest adult human to ever have their height verified by Guinness World Records, beating Gul Mohammed (New Delhi, India, 1957-1997) who was 57 cm (22.5 in) tall.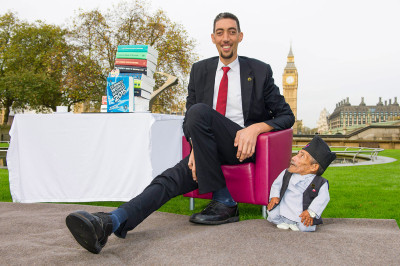 In addition to the world's tallest and shortest men meeting, many world records attempts are being made to celebrate the 10th annual Guinness World Records Day.
IBTimesUK presents some of the strangest new Guinness world records: