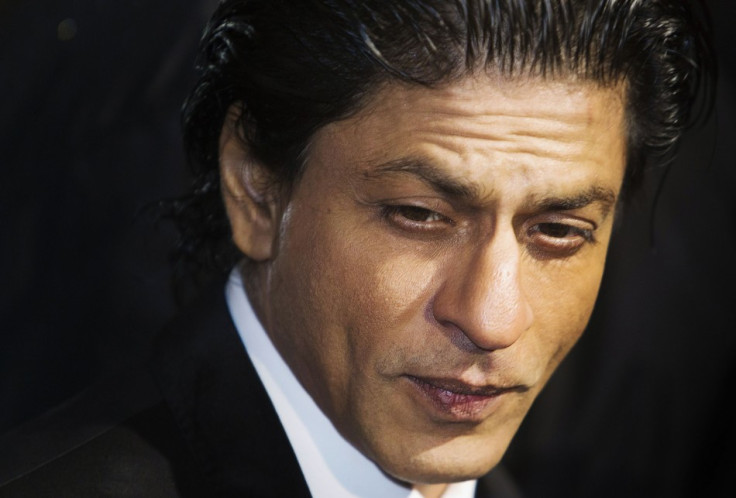 A consumer court in India has ordered a cosmetics company whose products were endorsed by one of Bollywood's biggest stars, Shah Rukh Khan, to pay Rs1.5m (£15,000) in damages because the men's "fairness" cream did nothing to make the man "fair and handsome."
The ruling against Emami, maker of the men's fairness cream Fair and Handsome, came from the District Consumer Forum (Central) in New Delhi. The complainant had alleged "unfair trade practices" by the company. The suit was filed in early 2013.
Emami's Fair and Handsome skin care cream, in adverts, promised men a lighter skin with three to four weeks of continued usage. Bollywood actor Shah Rukh Khan has been the product's brand ambassador since 2007.
Paras Jain, a law student at Amity University, had filed the petition on behalf of his brother Nikhil Jain, who bought the fairness cream as advised by Khan and used the product as per instructions. In television adverts for the product, the 50-year-old actor says the cream provides "extra" fairness to men. But Nikhil said he saw no promised results.
"Nikhil Jain, complainant, purchased the Fair and Handsome Cream on 08-10-2012 on the basis of the advice of Shah Rukh Khan," a statement in the judgement read. "After using the said product for a continuous period of three weeks, complainant did not see any difference on his face in terms of fairness which caused huge mental injury as the company has played with his emotions."
The court said the complainant had used the product "as per directions for use mentioned on the labelling and packaging of the product."
Paras said his brother was offered a deal by Emami to settle the case out of court but chose not to accept it. He filed the petition not only to challenge claims by the company but also to protect other men, he added.
"Emami offered me an out-of-court settlement of Rs1m (£1,000 approximately) but I decided to fight back so that such unfair trade practices in the name of fairness can be stopped in society," Paras told IBTimes UK. "All the actors and actresses who endorse such products must be held accountable as there are so many products in the market that do not hold any relevance to consumers."
The 23-year-old Paras said his brother and he were satisfied with the court ruling. "I have been getting very positive response from people. A dark-skinned person called me to say how he has started feeling confident about his complexion after knowing about success in this lawsuit," he said.
Fairness creams are a growing market in India where a lighter complexion is often looked upon favourably. Emami has been a pioneer in men's fairness creams, launching Fair and Handsome in 2005, according to the company's website.
The company advises men "to continue using the cream as recommended for at least four weeks [at least] twice a day and adopt a healthy diet and living style to see maximum results." It also claims the cream gives "long-lasting fairness".