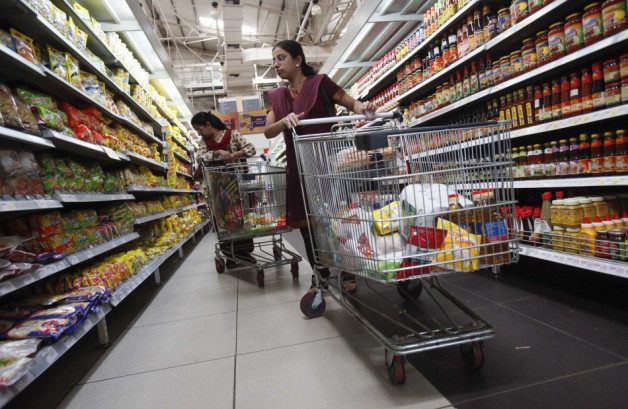 India's coalition government has relented to pressure from opposition parties and agreed to a vote on allowing foreign multi-brand retailers into the country.
The MPs have told reporters that the debates on the matter could begin on 4 December in the lower house of the parliament and a voting is likely to take place on the next day.
The government had approved 51 percent Foreign Direct Investment (FDI) in India's $450bn retail sector in September. It had dropped an earlier decision to open doors to foreign supermarkets due to political opposition. A failure to pass the reform for the second time could cast further doubts on the already- fragile coalition.
The parliament's winter session had remained in deadlock on the matter with the right-wing Hindu nationalist Bharatiya Janata Party (BJP) and the leftist parties calling for a vote. The lower house returned to normal proceedings after the government agreed to the demand.
Agreeing to the vote, the coalition seems to have made sure that it has enough numbers to retain the decision and avoid a major setback to its economic reforms and an embarrassment to the leaders.
"It is most crucial for government and the country at this stage that the vote on FDI musters a majority otherwise it will be a symbolic blow for the government," Paresh Nayar, head of fixed income and forex trading at First Rand Bank told Reuters
"India is a deficit country and needs all foreign flows to manage the rupee, to cut deficits and to push GDP," he added.
While it may be possible for the government to muster support in the lower house, it again has to face threats of disapproval from its own allies in the upper house of the parliament. The Samajwadi Party, an ally of the coalition had said that it would vote against the government in the upper house.
The decision to allow FDI in retail is a significant move from the government since foreign supermarkets are interested in India's lucrative retail market. The US retail giant Wal-Mart has already said that it would go ahead plans to set shop in the subcontinent in about two years.
UK's Tesco had said that it is looking forward to open stores in India and is considering the government's FDI norms. Some German retailers are also keen on entering multi-brand retail sector in India, according to a report from an Indian news agency Press Trust of India (PTI).