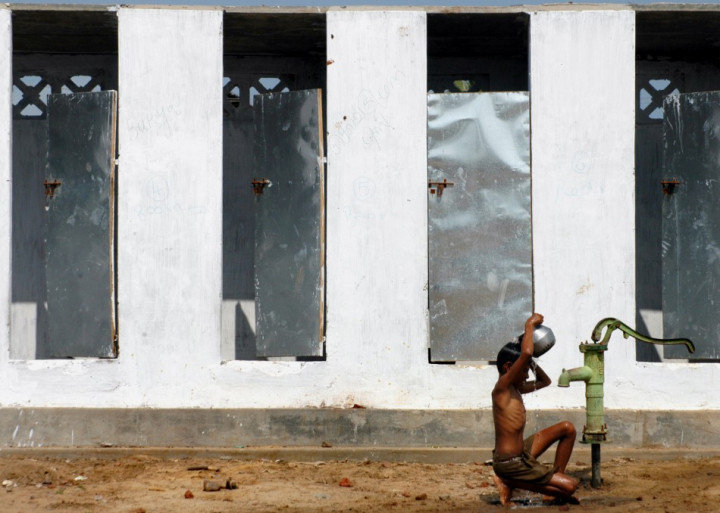 In an effort to highlight the poor state of public toilets in India's commercial capital Mumbai, members of the unique campaign "Right to pee" screened a 16-minute film for the city's mayor Sunil Prabhu.
The mayor has since promised to take action, says a Times of India report.
The film exposes the pathetic condition of public toilets in the city which dissuades women from using them.
The group of 35 organisations has been working since 2012 to convince the city municipality to remove the disparity in public toilets that charge women for use while allowing free use by men.
Their other demands include provision of sanitary napkins as well as changing rooms. They say women are being discriminated against as men are provided condoms.
Toilets have been in the spotlight for some time now. A popular theme with politicians, even the recent polls saw the BJP and the Congress promise to make the nation open defecation-free.
Back in 2007, the government had popularised a no-toilet, no-bride campaign in some of the northern states to dissuade girls from marrying into households without toilets.
According to the latest census data, half of Indian households do not have toilets, reports Live Mint.
The report cites various studies establishing a link between open defecation and bad health, concluding that a 10% increase in open defecation was associated with a 0.7 percentage point increase in stunted growth among children.
An IBN Live report says that more than half a million children in India die from diarrhoea, cholera and hepatitis due to lack of proper sanitation.
More recently, the rape of two girls in the northern Indian state of Uttar Pradesh's Badaun highlighted the importance of toilets in the safety of women.
The girls had reportedly gone out of their house to relieve themselves as there was no toilet in their house.