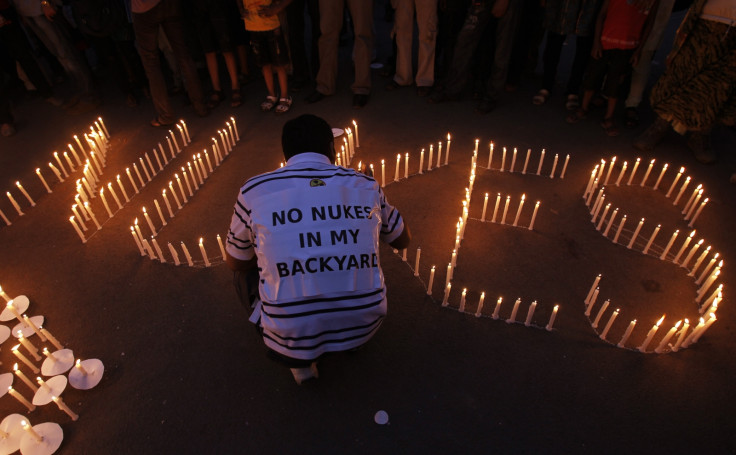 Intensifying its crackdown on NGOs (non-government organisations), the Indian government has cancelled the registration of Greenpeace India barring the group from receiving foreign funding. The group has been accused of mixing foreign and domestic funds.
The environmental group has indefinitely lost its right to receive financial donations from abroad as the organisation's licence has been withdrawn. Prime Minister Narendra Modi's administration has accused Greenpeace of not only campaigning against national interest but also of hiding transaction details pertaining to funds from overseas. Foreign funding constitutes up to 30% of the overall cost of operations of the group, which employs about 340 people in India.
"The cancelling of our ... registration is the government's latest move in a relentless onslaught against the community's right to dissent. It is yet another attempt to silence campaigns for a more sustainable future and transparency in public processes," Vinuta Gopal, interim co-executive director of Greenpeace India, said in a statement. "Since the majority of our funding comes from Indian citizens, most of our work can indeed continue.
"Cutting access to our foreign funding may be a desperate attempt to get us to cease our work, but the MHA [Ministry of Home Affairs] probably didn't count on our having an amazing network of volunteers and supporters who have helped us continue our work despite the government crackdown."
It is unclear whether the group can explore options of appealing against the decision. The group, which claims it is being unfairly targeted by the government, faced a clampdown in April 2015 when its seven bank accounts were frozen. However, in June, a Delhi court allowed the organisation to collect domestic funds. The government has not yet officially announced its latest decision but it has filed the information in an affidavit with the Delhi High Court on Thursday, 3 September.