World's deadliest air: Delhi comes top of Greenpeace polls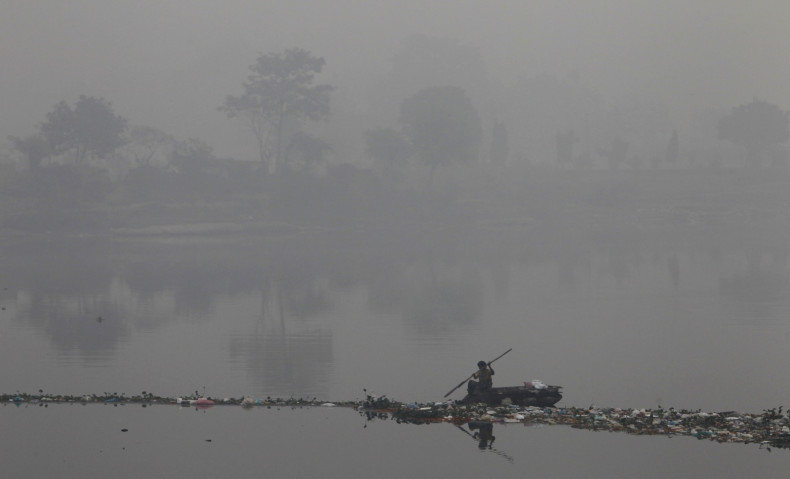 The Indian city of Delhi has the world's most polluted air, as Greenpeace survey finds pollution here ten times higher than WHO limits.
Findings of a recent air quality monitoring survey released on Monday, the deadly PM2.5 levels in the city are four times higher than the Indian safety limit. PM2.5 are tiny particles in the air that reduce visibility, cause the air to appear hazy, and affect respiratory tracts.
The PM2.5 limit set by WHO is 10 microgrammes per cubic metre. The Indian limit is 40 microgrammes per cub metre.
Delhi, the fifth-most populated metropolis in the world, is also one of the most heavily polluted cities in India, while India as a whole is home to 11 of the top 20 cities in the world with the worst air quality, according to figures from WHO.
Prof Mukesh Khare of the IIT-Delhi civil engineering department told the Mail Online: "PM2.5 levels in Delhi have always been very high. The matter is largely generated by dust, and vehicular exhaust chemicals combine with it to form smaller and toxic particles. It causes permanent DNA mutations, besides lung and heart diseases and cancer."
Medical problems include flu-like symptoms, including viral infections affecting the respiratory tracts and pneumonia, have increased by almost 150% during this time.
"Respiratory illness cases have suddenly gone up from 10 a day before last week to 25 nowadays. The persisting smog and changes in the weather condition are posing a great health risk," said Dr Ajay Aggarwal, the head of department (internal medicine) at Fortis Hospital in Noida's Sector 62.
Scientists say New Delhi's air is often far worse than in Beijing, particularly during the winter, when a thick smog often settles over the city.
"Delhi acts like a bowl. It collects a lot of dust and exhaust from Haryana, Punjab and UP. Add to it the burning of biomass in the rural areas. So you have a lethal cocktail of fuel chemicals, biomass burnt products and dust particles that enters our bodies," said Prof Khare.
A new trend for wearing the white surgical masks seen in Beijing has taken off in Delhi, in hopes of preventing breathing in the noxious air particles.
Indian companies have begun ordering filtration systems for their office buildings. "My business has just taken off," Barun Aggarwal, director of BreatheEasy, a Delhi-based air filtration company told the New York Times.
"It started in the diplomatic community, but it's spread to the high-level Indian community, too."