India's 'One-Month Wives' Sex Tourism Exposed By Teenager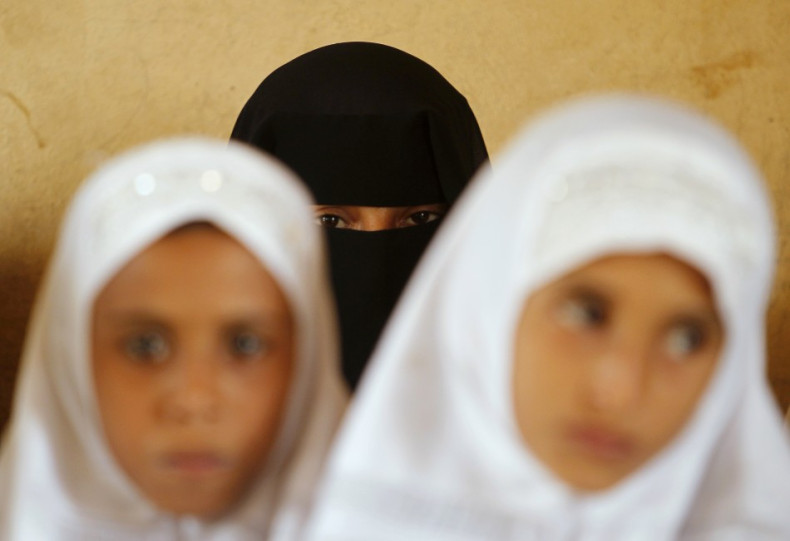 An Indian teenager who escaped from a one-month contract marriage has exposed the depth of Islamic sex tourism in the country.
Nausheen Tobassum ran away from her home in the southern city of Hyderabad last month, after the 17-year-old's parents forced her to marry a middle aged Sudanese man who paid around £1,200 for her. Tobassum was taken to a hotel by her aunt, where she was introduced to a Sudanese oil company executive, Usama Ibrahim Mohammed. The 44-year-old was reportedly married with two children in Khartoum.
A local Muslim cleric (Qazi) performed an immediate marriage ceremony, making it legal under Islamic law. The following day, when Mohammed asked her to have sex with him, Tobassum refused, even after her parents tried persuading her to.
"I didn't know what was happening and I agreed in ignorance. They forced me. They changed my date of birth certificate and made a fake one, where I was shown as 24 years old. They exploit girls and that's why I went to police. I had to show courage to go to police against my parents. I don't want to go back to my home, I am scared," she told to the Telegraph.
The amount was divided between the girl's parents, who took the largest share, her aunt Mumtaz Begum, the priest who conducted the wedding and to an Urdu translator.
"If a Sudanese wants to have sex, he has to pay three times more [in Sudan] because there are far fewer girls there, or he takes a second wife. In India the girls are coming for a cheaper rate and they are beautiful. Even if they are only staying for a few days they are doing this kind of illegal marriages for sex," Police Inspector Vijay Kumar, who is investigating the case, said.
The Hyderabad Woman and Child Welfare Society estimated there were 15 such marriages taking place in the city each month.
"They come to Hyderabad because it has maximum downtrodden families," Shiraz Amina Khan of the society said, "Thirty to forty per cent of families are going for he option of contract marriages to relieve their poverty."