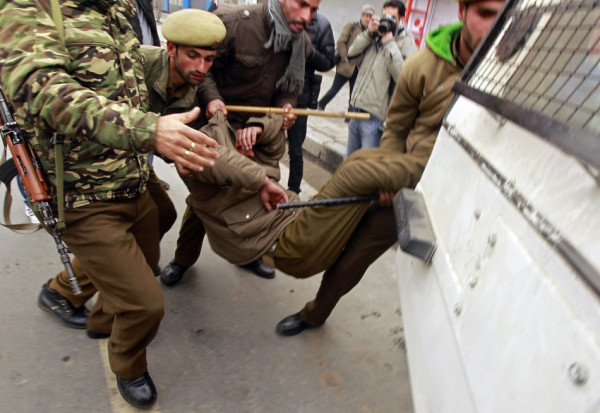 A top Pakistani Taliban leader wanted by the US for the murder of seven CIA officials has vowed to Islamise India once the militant group is done with Kashmir.
Wali Ur Rahman declared that he would "implement the Sharia system" which the group has been "struggling" to introduce in Pakistan.
In a Taliban propaganda video, Rahman spoke of "the practical struggle for a Sharia system that we are carrying out in Pakistan, the same way we will continue it in Kashmir, and the same way we will implement the Sharia system in India too. And this is the only solution for people's problems."
The militant leader added that the jihad launched by Pakistani militants has so far failed in Kashmir - but the Taliban will continue the fight of their ancestors.
"Allah willing, the mujahedeen of Tehrik-e-Taliban will arrive in Kashmir and as per the Islamic Sharia will help the Kashmiris get their rights. As our ancestors sacrificed their lives for Kashmir and had got Kashmir liberated by force [in 1947-48], the same way their progenies [Taliban militants], walking in the footsteps of their forefathers, will get Kashmir liberated [from India], and will help them get their rights."
In the rare video, entitled The False Propaganda of the Dajjali Media Revealed, Pakistani Taliban chief Hamikullah Mehsud and spokesperson Ehsanullah Ihsan are also believed to appear.
The video was released by the media arm of the Pakistani Taliban (Tehrik-e-Taliban), Umar Media, and a transcript has been provided by the US-based Jihad and Terrorism Threat Monitor (JTTM) of the Middle East Media Research Institute (MEMRI).
Speaking to the Indian news agency PTI, MEMRI analyst Tufail Ahmad said Rehman's remarks cannot simply be dismissed as mere propaganda - particularly as the US State Department has offered a cash reward of $5m (£3.1m) for any information as to his whereabouts.
Kashmir has been at the core of a territorial dispute between India and Pakistan for several decades and the two countries have fought three wars over the state.
The Pakistani Taliban, which includes local Islamic militant groups, has been predominantly active in the Pakistan-Afghan border region. However Rahman said that the efforts by its Pakistani elements will go in vain unless Islamabad takes control of Kashmir.