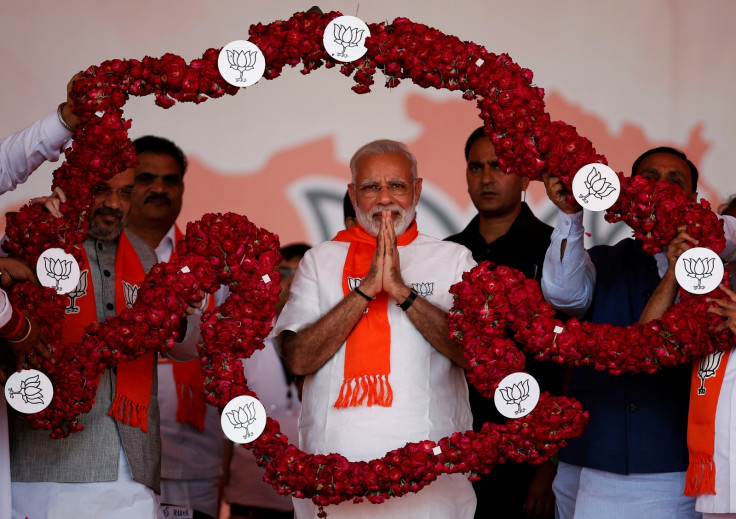 One might assume that an abject failure in the Indian government's attempt to flush out undeclared money – by scrapping high-denomination currency notes overnight – would seriously dent Prime Minister Narendra Modi's popularity.
Nothing could be further from the truth.
Around 99% of the currency notes made worthless by Modi's audacious move in November last year, known as "demonetisation", found their way back to banks, belying government predictions that around 5tn rupees (£58.2bn) of undeclared cash would be rooted out of the system.
A raft of economic indicators released since the move have indicated that India's cash-reliant economy has taken a sizeable hit, with poor people bearing the brunt of the currency shortage. The country's gross domestic product expanded 5.7% in the June quarter, the slowest growth recorded in three years.
However, the demonetisation bungle does not appear to have cost Modi any political capital, with a survey released this week by the Pew Research Center suggesting that the prime minister is more popular than ever among voters.
Roughly seven out of 10 Indians said they held a "very favourable" view of Modi, while eight out of 10 said they believed the government was doing the right thing for the country.
Modi's government received an additional boost from credit ratings agency Moody's, which upgraded its ratings on India's sovereign bonds for the first time in nearly 14 years on 17 November. Moody's said its decision to up the rating to Baa2 from Baa3 was underpinned by "expectation that continued progress on economic and institutional reforms will, over time, enhance India's high growth potential".
While there is widespread consensus that the government's stated goals of clamping down on undeclared wealth and counterfeit bank notes through demonetisation had not been achieved, Moody's said economic benefits from the move would emerge over time.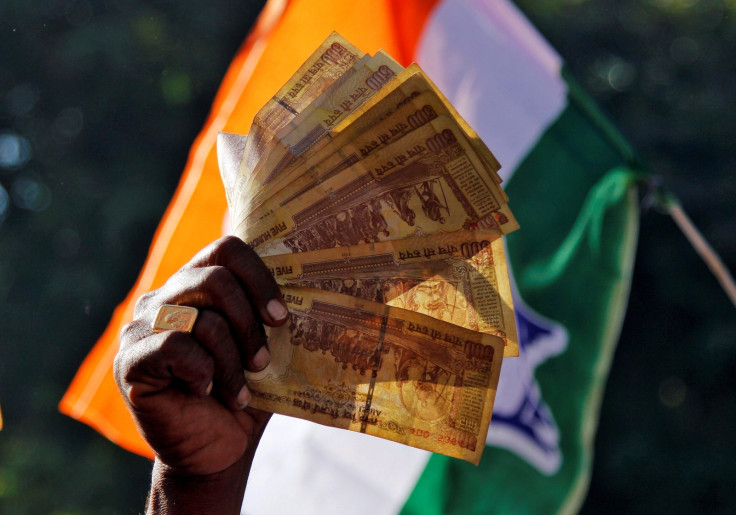 "Government efforts to reduce corruption, formalise economic activity and improve tax collection and administration, including through demonetisation and the goods-and-services tax, both illustrate and should contribute to the further strengthening of India's institutions," it stated.
Modi's government has attempted to put a positive spin over demonetisation by claiming that the move had pushed the economy away from cash towards more-transparent digital transactions, and by touting its supposed long-term economic benefits.
The move seems to have paid dividends, with the prime minister's BJP party securing a decisive win in elections in Uttar Pradesh, India's most populous and one of its poorest states, earlier this year.
"Demonetisation is framed [to voters] as a binary choice: either you're with us or with the black money hoarders," Milan Vaishnav, director at the Carnegie Endowment for International Peace, explained.
"While the government cannot boast rapid growth, it will play up the crisis it inherited and the stabilisation it has engineered.
"It's no coincidence that Modi's timeline for delivering on the core tenets of New India is the year 2022, well into a putative second term."