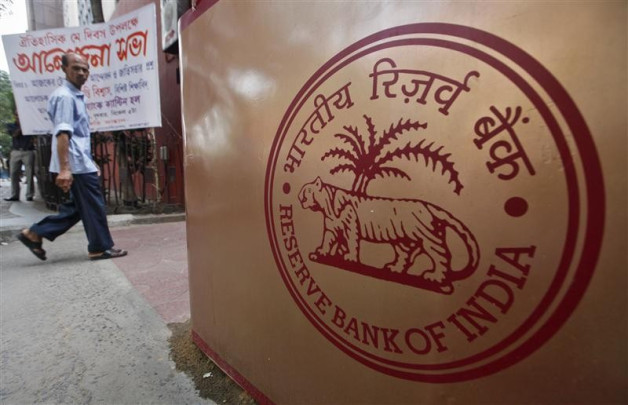 India has cut its benchmark interest rates for the third time this year amid pressures for monetary easing to spur economic growth, despite rising inflation.
As widely expected by analysts, the Reserve Bank of India (RBI) lowered its benchmark lending rate, known as the repo rate, by 25 basis points to 7.25%.
Consequently, the reverse repo rate, the rate at which the RBI takes deposits, was adjusted to 6.25% and the marginal standing facility rate, which is the rate at which scheduled banks borrow funds overnight from the RBI, was revised to 8.25%.
The central bank was under pressure to cut interest rates with the economy growing just 4.5% in the October-December quarter of 2012, the lowest in a decade.
"Growth slowed much more than anticipated, with both manufacturing and services activity hamstrung by supply bottlenecks and sluggish external demand," RBI Governor Duvvuri Subbarao said in a statement.
India's government earlier lowered the economic growth forecast to 5% for the year ended on 31 March.
The central bank currently forecasts a 5.7% growth for the fiscal year 2013/2014, but it noted that activity will remain subdued during the first half of 2013 and will pick-up in the second half.
The bank, however, noted that further rate cuts are unlikely at present due to risks of an increase in inflation.
"With upside risks to inflation still significant in the near term in view of sectoral demand supply imbalances, ongoing correction in administered prices and pressures stemming from MSP increases, monetary policy cannot afford to lower its guard against the possibility of resurgence of inflation pressures," the RBI said in a statement.
"Overall, the balance of risks, stemming from the Reserve Bank's assessment of the growth-inflation dynamic, yields little space for further monetary easing."
While wholesale price inflation declined to a three-year low of 6% in February, consumer price inflation continued to rise with increasing food costs. The bank targets wholesale price inflation to decline to 5% by March 2014.
The RBI also expressed concerns about the country's current account deficit, which hit a record 6.7% of GDP in the quarter ending in December.
"Both yesterday's report and today's statement indicate that the RBI sees risks to growth skewed to the downside; while risks to inflation are seen as more evenly balanced and inflation likely to remain elevated," said Roland Randall, analyst at ANZ Research.
"The government must maintain reform momentum and resist a more populist agenda as it approaches elections mid-2014. Some of that reform is taking place such as the progressive opening of the economy to foreign investors."