India Republic Day 2016: In a first French troops march in parade with Francois Hollande as chief guest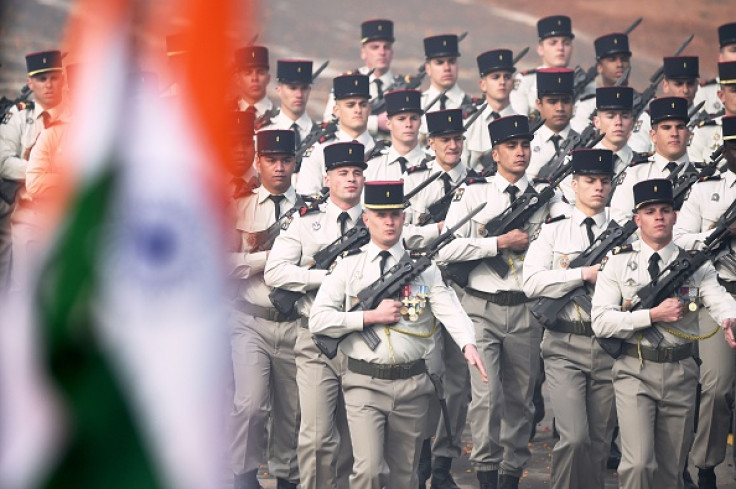 For the first time in the history of India's Republic Day parades, a foreign contingent marched in New Delhi on the country's 67th Republic Day. A French Army contingent from the 35th Infantry Regiment, one of the oldest active regiments of France, took the historic steps by saluting Indian President Pranab Mukherjee, as chief guest of honour French President Francois Hollande watched and clapped.
"As our guests, they have the special privilege to lead the march past this year," said an official at India's defence ministry last week during the dress rehearsal for the parade. The contingent led by Lieutenant Colonel Paul Bury had been practising for the parade for more than a week.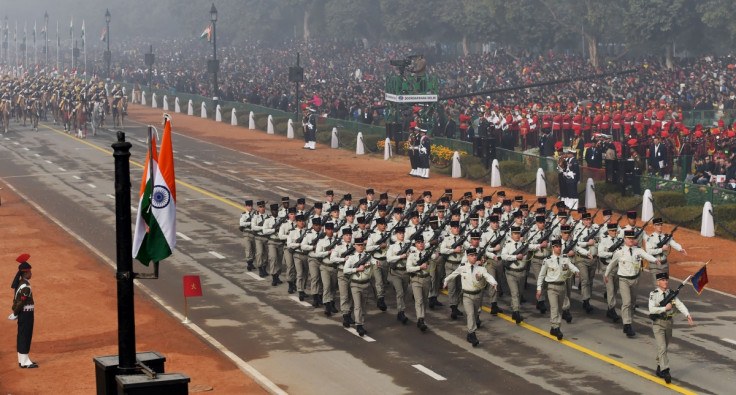 The choice for the 35th Infantry regiment was not random and kept in tandem with Indo-French military relations dating back to centuries. The 35th Infantry Regiment founded in the 1600's and now headquartered in Belfort, served in India, joining the army of Hyder Ali, a south-Indian leader, by fighting British troops between 1781 and 1784. The motto of the regiment is "tous gaillards, pas d'trainards", meaning "all strapping fellows, no dawdlers".
Hollande arrived in India on 24 January and has been successful in strengthening Indo-French relations with Indian Prime Minister Narendra Modi by striking a slew of deals ranging from military equipment, trade and joint space research. Of them the most important is a $9bn inter-governmental pact under which India will buy 36 Rafale fighter jets from France.
© Copyright IBTimes 2023. All rights reserved.