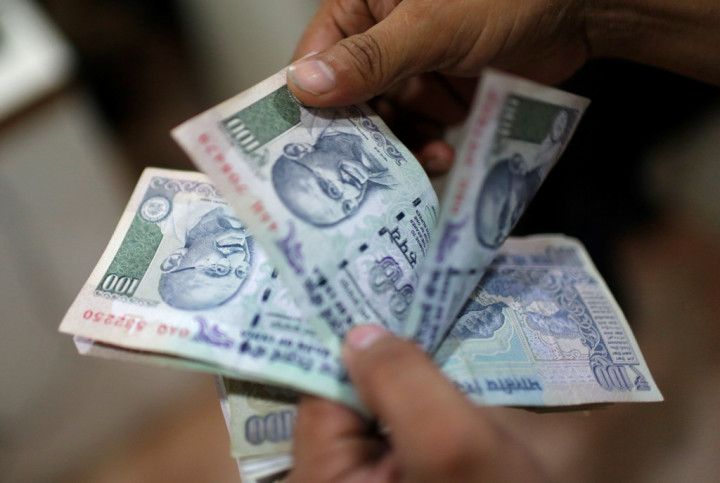 The Indian rupee has been keeping the downward trend since late May despite the increased reform optimism after the Modi government took over amid broad dollar strength.
Charts suggest that USD/INR is poised for a move higher as it is now testing the lower band of an upward channel.
The upward channel is now holding between the 50% and 61.8% Fibonacci retracement of the January-May sell off in the pair that pushed it to 58.23 from 63.50.
If the upward channel keeps direction, the pair is headed for 62.50, the likely new high within the channel, and that will mean a 2.4% depreciation in the Indian currency from its current level.
Three intermediate levels before the target could be 61.50, the 61.8% line, 61.75 and 62.0.
Many market participants, however, believe that three attempts so far failed to break above the 62.0 mark decisively, making it a strong resistance barrier.
The 62-mark is strengthened fundamentally too, after the state assembly elections that strengthened Modi's politics and diesel price deregulation that increased hopes of more strict fiscal measures going forward.
However, in case of a break, 62.50 is the level to watch ahead of 62.90 and then 63.50.
On the downside, the 50% line at 60.85 makes a good short-term support even in the case for a sideways track with 62.0 as the upper band.
Below that, next Fibonacci levels, such as 60.20 and 59.50, make good support lines although intermediate levels of 60.65 and 59.90 are worth considering.
In fact the 60.20-59.90 region makes more sense as a support zone as a break of that will significantly weaken the upward momentum of the pair since May.
A break of that will open doors to the May low of 58.235 but the 23.6% Fibonacci at 59.49 and 58.90 will be two levels to watch before that.