Indian Prime Minister Narendra Modi told Russian President Vladimir Putin that India would remain Russia's main defence partner, despite an increase in alternatives.
Modi spoke after a day of talks with Putin in New Delhi, where the leaders signed a range of major deals involving nuclear power, oil and defence sectors.
"Even if India's options have increased, Russia remains our most important defence partner," Modi said after holding his first formal summit with the Russian leader since he won elections this year.
Putin arrived in New Delhi with Russia's economy looking increasingly likely to fall into recession in the coming months. Falling oil prices have hit the energy-exporter hard, exacerbating the impact of Western economic sanctions imposed on Russia over the Ukraine crisis.
"We highly appreciate the friendship, trust and mutual understanding with Indian partners," Putin said after the talks.
Among the deals was an agreement for Russian state-run Rosatom to build 12 nuclear reactors in India, while the state-run oil giant Rosneft also signed 10-year crude oil deal with Essar Oil. Russia also agreed to build advanced helicopters in India.
Cooperation between Russia and New Delhi reached its peak during the Cold War years, but the two sides are seeking to rekindle the relationship and signed a "vision" document relating to cooperation in the nuclear power sector.
The visit veered into controversy when it emerged that the Crimean leader Sergey Aksyonov was also in the Indian capital.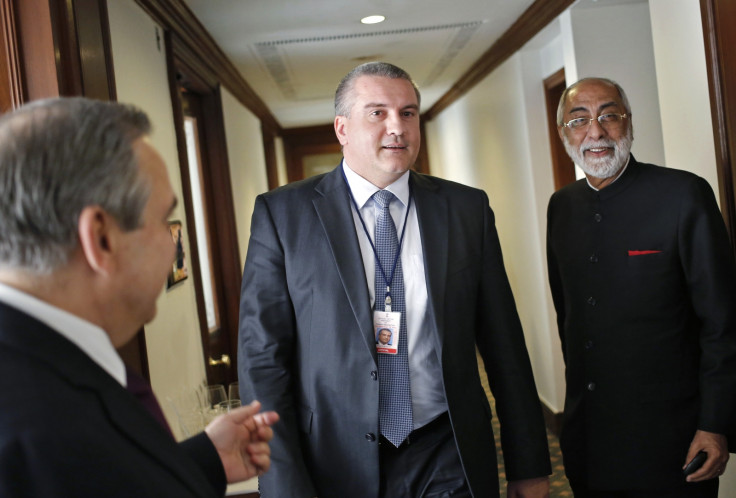 The leader of the Black Sea territory that Russia annexed from Ukraine in March had travelled to India as part of Putin's delegations for the talks.