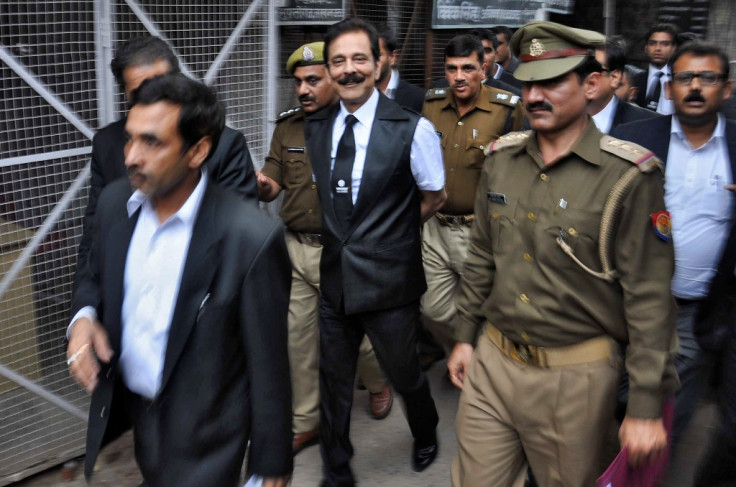 India's highest court has rejected a petition by Subrata Roy, owner of troubled financial services group Sahara India Pariwar, to be released from custody and said the matter would be heard on 25 March.
Roy was not present in court on Thursday, according to media reports.
Last week, the Supreme Court extended Roy's custody until he provided an improved plan to refund $3.9bn (£2.3bn, €2.8bn) to investors.
Roy has been held in a Delhi jail since 4 March but has not been charged with a crime.
Roy, 65, had surrendered to police on 28 February after the court issued a non-bailable arrest warrant two days earlier for failing to heed its summons.
Roy, whose began accepting daily deposits of as little as 30 cents in 1978 and went on to build an $11bn business empire, is fighting allegations that his group failed to abide by a court order to repay 240bn rupees ($3.9bn) to depositors.
Roy, who calls himself "Sahara Sri", operates within the $670bn shadow-banking industry, which refers to the provision of capital by loans or investments between companies outwith the formal banking system. It includes hedge funds, private-equity funds and insurance companies.
Sahara is the owner of properties such as London's Grosvenor House, New York's Plaza Hotel, and at least 120 companies, including television stations, a hospital, a dairy farm and retail shops selling everything from detergents to diamonds, alongside a stake in India's lone Formula One racing team.
Sahara also claims to own 14,600 hectares (36,000 acres) of land, an area slightly bigger than the city of Cambridge.
Roy is often described in media reports as a billionaire, although he claims to only have assets worth about 50 million rupees ($915,200).