India Seeks 'Visible Outcomes' on Food Subsidies as WTO Deadline Nears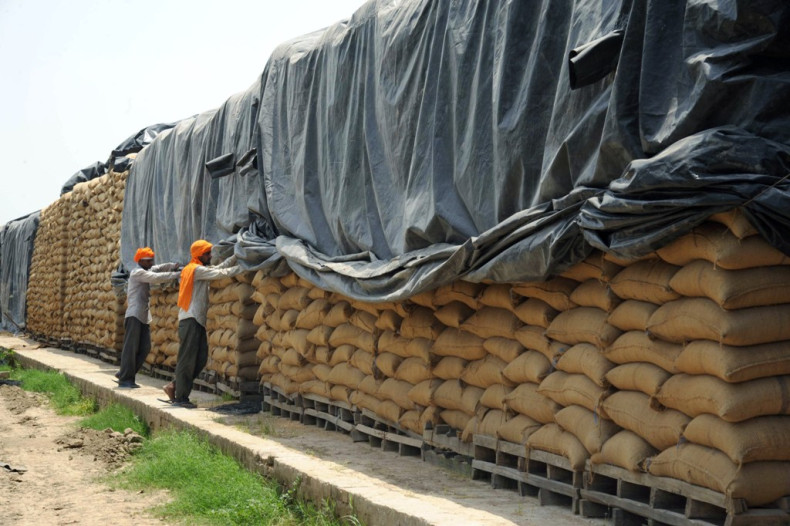 India will find it difficult to support landmark global customs rules in the absence of "an assurance and visible outcomes" that a permanent solution is being negotiated over its concerns about public food stockholdings, Trade Minister Nirmala Sitharaman has said.
In a written reply to a question in parliament, just hours before a crucial meeting in Geneva, Sitharaman said India's concerns about food subsidies and food security for its impoverished population had not been addressed post the Bali accord.
Her response was short and it was not immediately clear whether her statement hinted at a softer stance.
"While there has been progress on the Trade Facilitation Agreement [TFA], other decisions, including a decision on public stockholding for food security purposes and other development issues have been sidelined," Sitharaman said.
"Till there is an assurance and visible outcomes... India would find it difficult to join the consensus on the Protocol of Amendment," she added.
India's Demand
India has an ambitious plan to subsidise food for two-thirds of its population, but doing so puts it at risk of flouting World Trade Organisation (WTO) rules that cap farm subsidies at 10% of production, distorting trade.
In Bali, WTO members agreed to give India a pass on its food stockpiles until 2017, giving countries time to negotiate a permanent solution. But New Delhi has demanded expeditious negotiations on food security and wants the WTO to find a permanent solution by 31 July, the deadline to rubber stamp the Bali deal.
Process Stalled
Diplomats from 160 WTO members were to sign the Bali agreement into a protocol, which triggers the implementation of the first phase of the deal, on 24 July but India's demand stalled the process.
A group of 25 countries including Australia, Canada, Colombia, Mexico, Norway, Switzerland and Thailand have warned that failing to seal the trade facilitation deal will, in effect, ruin the possibility of further global trade reform, a longstanding Indian demand.
The Bali deal is tipped to inject $960bn (£566bn, €714bn) into the global economy and promises to cut red tape at customs the world over. The deal is expected to create 21 million jobs globally.
A failure could prove disastrous for the WTO.