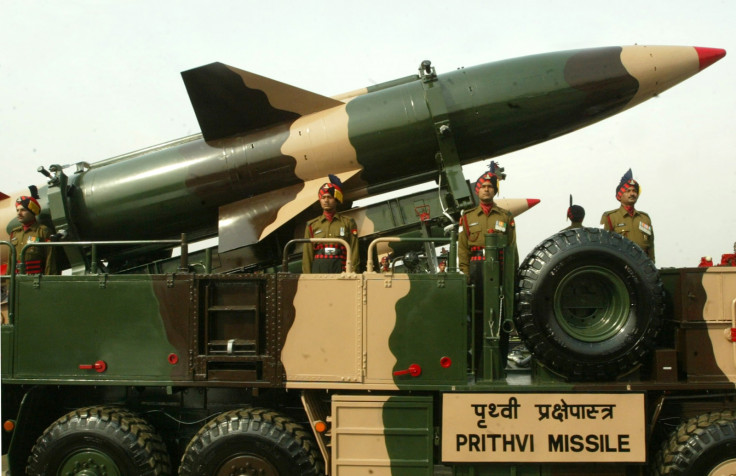 India successfully test-fired its indigenously built nuclear-capable ballistic missile, codenamed Prithvi-II, on Friday, 2 June. The missile, capable of delivering up to a 1,000kg warhead, was launched from a test site in the eastern state of Odisha.
The second-generation Prithvi has a strike range of about 350kms and was fired from a mobile launcher, India's Defence Research Development Organization (DRDO) – the agency which is in charge of developing weapons for the country – said in a statement.
The fired projectile was randomly chosen from the arsenal's stock, which was kept for the strategic command's training exercise. "Prithvi-Il is inducted into Army and launch was carried out as part of Army Exercise under the command of SFC [Strategic Forces Command]. The missile has the features to deceive any Anti-Ballistic Missiles," said the DRDO.
Fitted with liquid-fuelled twin propulsion engines, the sophisticated missile uses inertial guidance system with manoeuvring trajectory in order to the strike the intended target with high precision. The surface-to-surface missile can also be fired using solid fuel and can also carry either a conventional or a nuclear warhead.
"The missile trajectory was tracked by the DRDO radars, electro-optical tracking systems and telemetry stations located along the coast of Odisha," a defence source was quoted as saying. The nine-metre-high missile had a launch weight of about 4.6 tonnes.
The missile was originally inducted into the Indian army in 2003 and in November 2016, two of the prototypes were successfully test-fired.