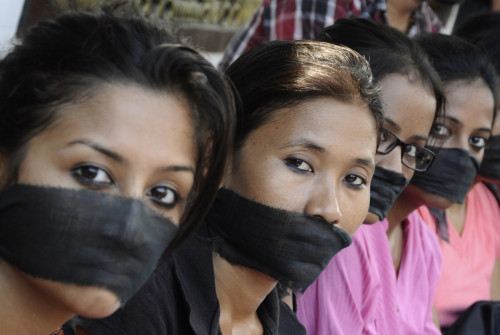 In the never-ending saga of crimes against women in India's capital New Delhi, a 28-year-old married woman was reportedly gang raped in a moving car on the country's Republic Day.
She said she was raped by her friend and two others who had accompanied him in the car. He had asked her to come with him in the car saying that he would help her get a job in a factory.
The police said that three men also beat her up when she tried to resist them.
After raping her, they threw her on the roadside in east Delhi.
People passing by the road found her weeping sitting on the footpath, and they alerted the police, who took her to hospital where a medical examination confirmed rape.
A rape case has been registered against the accused and search operations are on to find them, the police said.
The incident is eerily reminiscent of a similar case when a woman was abducted in a car by two youths in Delhi about a year ago.
However, she managed to jump out of the moving car and narrowly escaped the attempted assault on her, even though she was injured as she was hit by another car moving down the road. She was rushed to a hospital and the culprits were arrested, one of them a teenager.
Shockingly, in the series of rape cases reported in India, many of the accused turn out to be juveniles.
Earlier this month, a 51-year-old Danish woman was gang raped by eight men in Delhi, and one of the accused was a minor, the Delhi Police said.