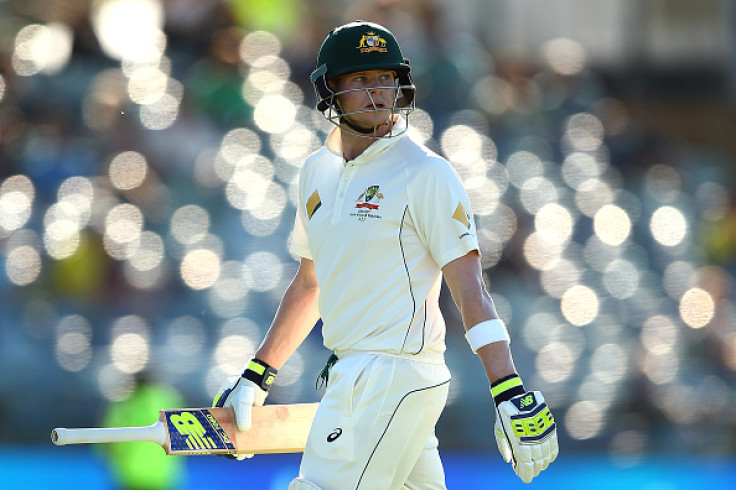 Steve Smith believes India will be "hurting" after their draw with Australia in the third Test of their series in Ranchi.
With the hosts having taken a 152-run lead in the first innings, India seemed on course to win their second Test match in a row to take a lead in the series, especially after Australia were 64-3 on the final day.
However, a wicket-less afternoon followed for Virat Kohli's side as Peter Handscomb and Shaun Marsh forged a 124-run partnership to frustrate India.
Australia skipper Smith, who was bowled out early, now believes the momentum is firmly with the visitors with one Test remaining in the series.
"I'm very proud. They had magnificent plans," Smith said about the duo as quoted on ESPN. "They backed their defence for a long period of time and to see the game out for as long as they did, it was an outstanding performance. I'm really proud of the way they did that."
"That's one of the things we've been talking about - being resilient and sticking out the tough times. The way Petey and Shaun did that was absolutely magnificent.
"If there's anything called momentum in cricket it's probably with us at the moment. India coming today would have expected to bowl us out. I'm sure they're hurting a little bit. But having said that it's one-all and we're playing a decider in Dharamsala. Really exciting. Group's looking forward to it."
Meanwhile, Kohli was left to rue the draw, believing that the firmness of the ball played a role in the result.
"I think the hardness of the ball was a big factor," he said as quoted on Reuters. "When the ball was new last night, it spun well off the rough. Even this morning, it was spinning well. But in the middle session, the ball was not hard, so could not generate that kind of pace from the wicket."
The final Test takes place on 25 March at the Himachal Pradesh Cricket Association Stadium in Dharamsala. If India fail to win, Australia will retain the Border-Gavaskar Trophy.