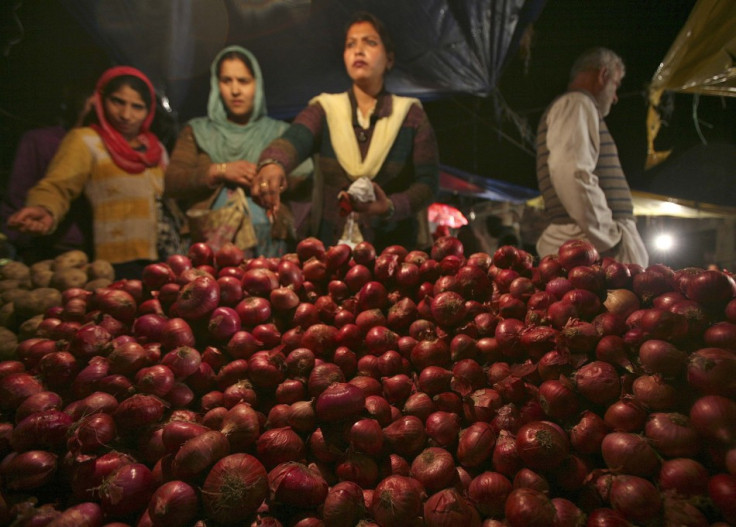 India's wholesale price inflation fell to a 3.5-year low in May, but a near-term interest rate cut from the central bank is unlikely due to the recent fall in the value of the rupee.
India's ministry of commerce and industry said the wholesale price index (WPI), the country's prime inflation gauge, rose 4.7% in May from a year earlier, compared to a 4.89% increase in the previous month. Analysts estimated a 4.87% increase in wholesale prices.
Core inflation eased to 3.07% year on year in May, from 3.58% in April and 4.33% in March. Fuel price inflation eased by more than 1.5 percentage points year on year to 7.32% in May from 8.84% in April and 7.76% in March.
The government also revised down the March inflation rate to 5.65% from 5.96%.
Due to lower demand for manufactured products and a decline in global commodity prices, especially the largest import crude oil, India's wholesale price inflation has slowed significantly since February.
Nevertheless, the lower prices for imported commodities are offset by a depreciating rupee, which hit an all-time low against the US dollar on Tuesday.
In its latest policy review in May, the Reserve Bank of India (RBI) lowered the key repo rate by 25 basis points but it had warned that that there was little room for further cuts given the widening current account deficit and high retail inflation.
The RBI is due to review its monetary policy on Monday, amid pressures from industry groups to cut benchmark rates to boost economic growth. Nevertheless, India's wide current account deficit and weak currency are likely to make it difficult for the central bank.
"The downdraft in INR is likely to have closed the window on rate cuts, at least for June," said Roland Randall, Asia Pacific Economist at ANZ Research.
"The detrimental impact of a weakening INR on India's current account is of acute concern to RBI, which focuses on system stability not inflation per se."