India to withdraw Rs500 and Rs1000 banknotes overnight in fight against black money
The surprise move aims at reducing corruption and counterfeit currency.
Indian Prime Minister Narendra Modi announced on 8 November that 500 and 1000 rupee banknotes would be withdrawn from circulation at midnight.
In a speech to the nation, Modi explained that the surprise move aimed at crippling corruption and counterfeit currency (or black money, as Modi called it), as well as reducing terrorist financing, since the militants operating in India are thought to be using 500 rupee counterfeit banknotes to fund their actions.
"Black money and corruption are the biggest obstacles in eradicating poverty," Modi said in an address to the nation. He explained that banks would be closed on 9 November and that ATMs would not work either for 9 November and in some places even on 10 November.
He said that hospitals would be accepting the banknotes for a longer time frame, 72 hours, and that people had 50 days to deposit their notes in the bank or post office. He also said that new designs for the 500 banknote and a completely new 2,000 rupee one will be issued at a later date.
While Modi sought to reassure people, saying that the momentary hardships would be overcome, long lines started forming outside of ATMs following the announcement as people sought to withdraw smaller banknotes. The 500 and 1000 rupee banknotes are currently worth £6.10 and £12.17 and they are the most valuable of the Indian banknotes. The other cuts are worth 5, 10, 20, 50, 100 rupees.
The fight against corruption was central to the Prime Minister's electoral campaign in 2014, in which he promised he and his party would not take bribes, nor allow anyone else to do so. When Modi was elected, India ranked 85th in Transparency International's Corruption Perception Index. In 2016, India's ranking had improved to 76th place.
The process for Indians abroad who may need to deposit their banknotes has not yet been explained. IBTimes UK reached out to the High Commission of India in London, but did not receive a reply to a request for comment.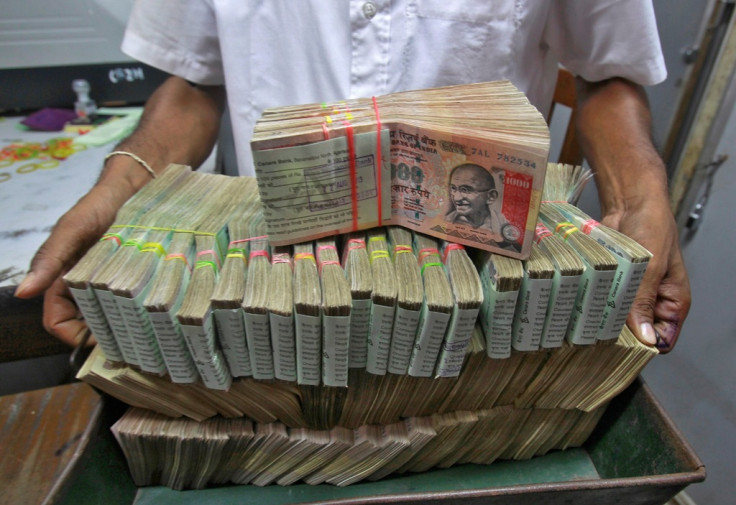 © Copyright IBTimes 2023. All rights reserved.