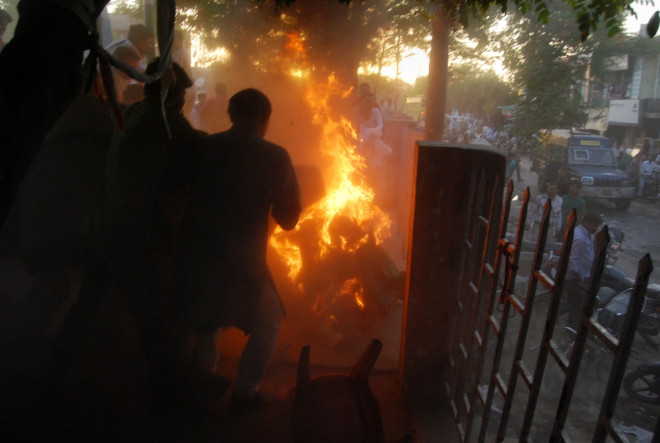 An Indian politician has been left severely burned after he was grabbed by a man who set himself on fire during a TV election debate.
Kamruzzama Fauji was taking part in the debate broadcast on India's national TV channel Doordarshan in Sultanpur, around 100 miles from the state capital of Lucknow, when a member of the audience doused himself with petrol and set himself alight.
The man, named by police as Durgesh Kumar Singh, could then be seen embracing Fauji, leader of the Bahujan Samaj Party, while engulfed in flames.
Singh is reported to have suffered burns on 95% of his body and is not expected to survive. Fauji is currently is a critical condition in hospital having suffered 75% burns to his body.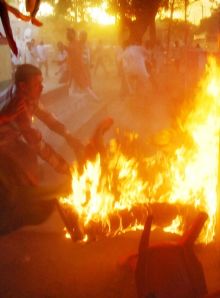 It is not clear what motives Singh had for setting himself on fire.
Two other politicians who were taking part in the debate also sustained minor injuries trying to put out the flames.
Local photographer Pankaj Kumar managed to capture the incident. He told the AFP news agency: "This man suddenly came on the stage, poured petrol on himself and set himself on fire before tightly hugging one of the political guests.
"People were just too shocked to know what was happening."
A spokesperson for the state-owned Doordarshan channel said they were "shocked and saddened" by what happened.
Police confirmed they are investigating the incident.
The TV debate was part of nightly discussions which are taking place across various channels during the Indian elections, the largest democratic vote in the world.
The results are expected to be announced on 16 May.