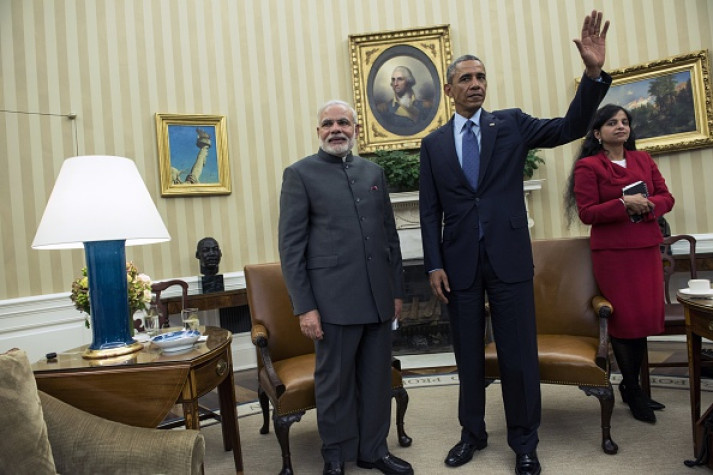 Indian PM Narendra Modi turned out to be the most unusual guest at the White House when he refused to eat at US President Barack Obama's dinner hosted especially for him on Monday night.
As some of the most noted guests at the dinner dined on compressed avocados, crisped halibut, saffron Basmati rice and salmon, PM Modi's plate remained empty.
PM Modi refused to eat as he was observing the Navratri fasts for the last 40 days.
Navratri is a festival dedicated to the worship of the Hindu deity Durga.
This year, the fasts coincided with his five-day US trip, which started on 26 September.
External Affairs Ministry Spokesperson Syed Akbaruddin said Modi insisted on the guests not to feel embarrassed.
While the dinner was attended by a limited number of guests, some noted figures included, Vice-President Joe Biden and National Security Adviser Susan Rice.
Amongst the Indian delegation, the attendees included External Affairs Minister Sushma Swaraj, National Security Advisor Ajit Doval, Indian Ambassador S Jaishankar and Foreign Secretary Sujatha Singh.