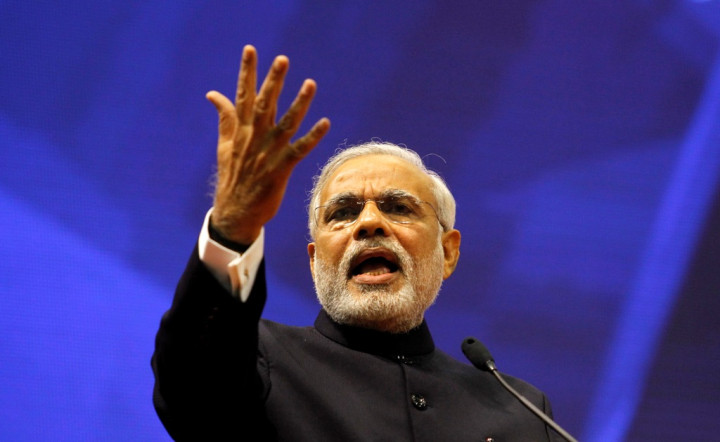 Julian Assange, founder of whistleblower website Wikileaks, has labelled newly-elected, right-leaning Indian Prime Minister Narendra Modi as "business authoritarian" during a live question and answer session on social media site Reddit.
Assange, who leaked classified documents about the US military intervention in Afghanistan to spark a controversy, has been living in the Ecuadorian embassy in London since 2012.
He logged on to Reddit for an "ask me anything" session on 19 June, and discussed subjects from the World Cup to bitcoin and Edward Snowden.
Speaking about Modi, Assange noted that his election is "a very interesting development in Indian democracy".
"We have released many interesting documents on Modi's ascension to power. From these materials it's clear Modi can be most accurately described as a 'business authoritarian'," he said.
"Whether India needs a stronger centre to compete with China is an open question. Inevitably strong leaders make mistakes and eventually lose their faculties."
"Other than his extensive big business alliances, I think it is an open question as to whether Modi will bring more good than bad to India," Assange added.
The Bharatiya Janata Party (BJP) led by Modi secured 282 seats on its own in India's latest general election, easily crossing the minimum 272-mark required to form government.
Modi was sworn in as India's prime minister subsequently to head the most stable government of the country in decades.
There were concerns that the BJP's brute majority over other political parties in the country could lead to authoritarian rule in the country. The government's recent hasty decision to increase railway fares steeply is seen as authoritarian by critics.
The BJP and Wikileaks had been involved in a spat before over certain US diplomatic cables released by Wikileaks in 2011, which allegedly described Modi as "incorruptible" or "the lone honest Indian politician" in India.
Wikileaks later clarified that it never endorsed Modi's honesty.
"No WikiLeaks document say #Modi is 'incorruptible', rather he is popular because 'viewed' as 'incorruptible'," WikiLeaks tweeted.
Subsequently, the BJP responded that Modi did not need a certificate from Julian Assange or Wikileaks.