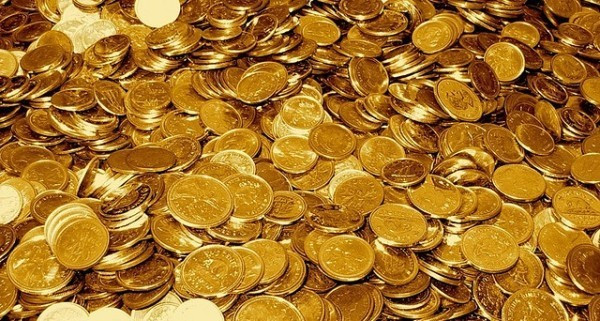 An Indian sage, who dreamt of a hidden treasure trove of gold at a ruined fort in the Indian state of Uttar Pradesh, has prompted the Archaeological Survey of India (ASI) to begin excavations at the site.
The holy man, Shobhan Sarkar, reportedly had a dream that 1000 tons of gold lay buried at Raja Rao Ram Bux Singh's fort, located about 500km southeast of New Delhi, in Unnao district in Uttar Pradesh.
According to Sarkar, Raja Rao Ram Bux Singh, who was martyred during the Indian independence movement of 1857, told him to take care of the gold buried in his fort.
Sarkar informed the government of his dream when India was mulling over taking custody of the gold treasure in various temples of India to fight the country's turbulent economy.
"I cried the day I realized that India is going to collapse economically," Sarkar told the Mail Today. "The dead ruler's spirit has been roaming the palace and asking for the gold to be dug up. It is a hidden treasure for the country."
Sarkar's claim was initially treated as a joke and the local government didn't pay heed to it until it came to the notice of Union Minister of State for Agriculture and Food Processing, Charan Das Mahant.
"When I met him (Sarkar), he told me about the reserves. He said the quantity was so huge that if the government can excavate it, it could be handy since there was a crisis with the rupee," Mahant told the Indian Express.
"I was surprised. I then wrote to the Prime Minister, finance minister, home minister and mines minister and related departments such as the ASI and Geological Survey of India about the reserves. I informed Sonia Gandhi and Rahul Gandhi too about it," he said.
Mahant met Sarkar on 22 Septemper and had assured him of action and experts from the ASI and Geological Survey of India (GSI) surveyed the remains of the fort. Officials confirmed that the ASI would start excavation work to find the treasure from 18 October.
Most of Indian temples have assets consisting of gold jewels. In 2011, a trove worth $4.9 billion (£30.6 billion) was discovered in the secret chambers of Padmanabhaswamy temple in the country's southern state of Kerala.
Read: Indian Archaeologists Begin Digging for Godman's Fabled 1000 Tons of Gold