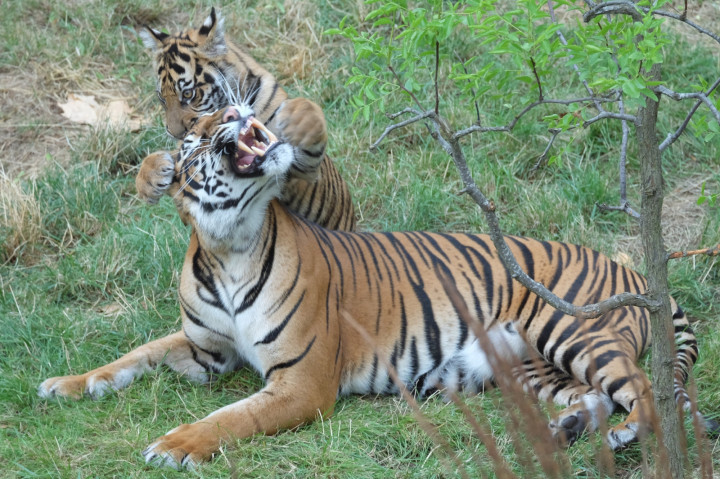 A woman in India is the first person in the world to be mauled to death by a tiger using only its claws - tigers normally kill their prey by biting at the neck.
The 34-year-old was killed by a wild Royal Bengal tiger while she was collecting tendu leaves in the Bramhapuri forest.
It is believed the tiger's teeth had either fallen out and it attacked the woman because it was hungry and saw her as easy prey.
The findings have been published in the journal Legal Medicine.
Other women tried to distract the tiger from the victim by hurling stones at it, but it proved too late for the woman who received fatal wounds.
An autopsy of her body revealed multiple fatal and non-fatal injuries inflicted by the tiger's claws, causing damage to blood vessels and organs.
The tiger itself was found dead the next day, near a reservoir around four kilometres from the scene of the attack. Its paws matched paw prints taken near the victim and an examination of the tiger's body found it had no functional teeth.