Mascho-Piro: Photos of Peruvian Indians in Isolation Go Viral After Release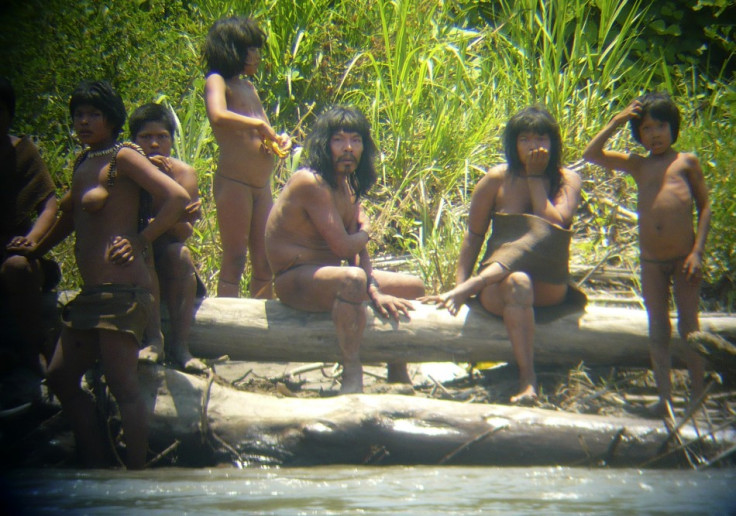 Photographs of Peruvian Indians living in isolation have gone viral around the world after being released by a human rights organisation.
London-based Survival International, which campaigns for the rights of indigenous tribal people around the world, has issued close-up photos of a family from the Mashco-Piro tribe in the Amazon basin of Southeast Peru.
"Today's photos are the most detailed sightings of uncontacted Indians ever recorded on camera," Survival said.
The group provided the photos a year after releasing a previous batch of another uncontacted tribe in Brazil.
While it was known that the Mascho-Piro tribe lives near the Manu National Park in southeast Peru, and is believed to number in the hundreds, this is the first time that they have been recorded on camera.
Illegal logging and low-flying helicopters from oil and gas projects nearby are reportedly to blame for displacing the Indians from their natural habitats and ancestral homes.
"Surviving Mashcos, including a group speaking a language similar to Piro - hence 'Mashco-Piro' - abandoned their gardens and fled to the forest, subsisting on game and fruits and vigorously avoiding all contact with outsiders since then," anthropologist Glenn Shephard explained in a blog post.
Beatriz Huertas, a Peruvian expert on remote tribes, told Survival the case is "unusual, complex and extremely delicate".
"Contact could happen at any time," Huertas said. "We must implement preventative measures and a contingency plan with local authorities as soon as possible to ensure this does not happen again."
Survival director Stephen Corry said: "One year later, these photos provide yet more overwhelming evidence of the existence of uncontacted tribes. It is no longer acceptable for governments, companies or anthropologists to deny this. First contact is always dangerous and frequently fatal - both for the tribe and those attempting to contact them. The Indians' wish to be left alone should be respected."
© Copyright IBTimes 2023. All rights reserved.