Passenger Jet Misses Runway and Crashes into Sea off Indonesian Island of Bali
A Lion Air domestic passenger jet has crashed into the sea off the island of Bali, after missing the runway at Denpasar Airport by about 50m. The plane, a Boeing 737, was flying in from Bandung in West Java.
Fortunately, all 101 passengers and seven crew members are believed to have been rescued; although 15 people have been taken to a hospital with injuries.
"The aircraft was in landing position when suddenly I saw it getting closer to the sea, and finally it hit the water," Dewi, a passenger told the Associated Press news agency.
"All of the passengers were screaming in panic in fear they would drown. I left behind my belongings and went to an emergency door. I got out of the plane and swam before rescuers jumped in to help me," Dewi added.
The accident took place at around 3pm local time (8am BST) and there was a light rain at the time, according to a BBC report. The exact cause of the crash is still unknown and a transport ministry official said it was too early to make any statement.
The island of Bali is one of the most popular tourist destinations in the world, with 80 percent of foreign visitors to the country headed to the exotic island.
Lion Air is Indonesia's biggest private discount carrier and started operating in 2000. Although the company has seen rapid and enormous growth, reports claim pilots are overworked and underpaid.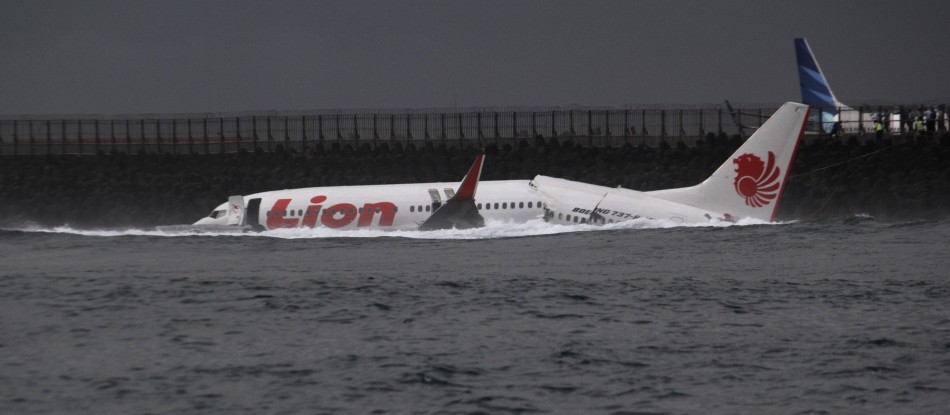 © Copyright IBTimes 2023. All rights reserved.