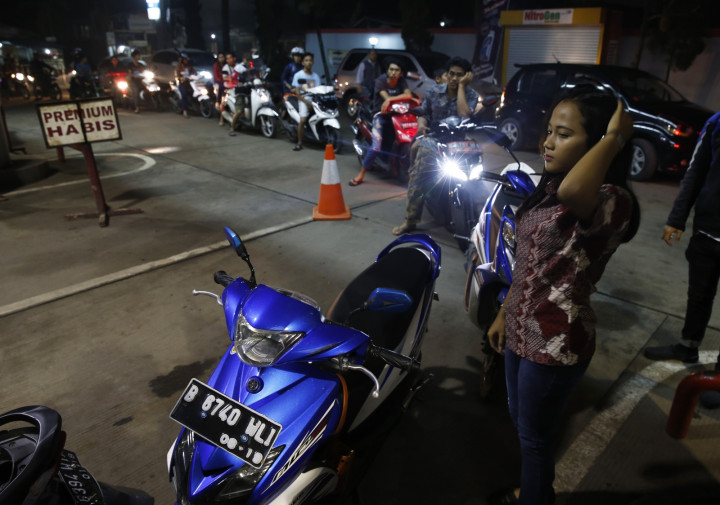 Indonesia has increased fuel prices by more than 30% in a long-expected move, with a view to saving a significant amount for the ailing economy in subsidies.
The country, which has one of the cheapest fuel prices in the world, increased prices by 2,000 rupiah ($0.16, £0.10, €0.13) per litre to 8,500 rupiah for gasoline and 7,500 rupiah for diesel.
With the move, the government headed by President Joko Widodo expects to save more than $8bn in 2015.
Widodo, who took office in October, said the move would boost government revenues and fix the country's trade imbalance.
"The country has needed a budget for infrastructure, healthcare and education but instead spent it on subsidising fuel," he told reporters.
Indonesia's fuel subsidy bill currently accounts for around one-fifth of total government spending, equivalent to around 3% of the GDP. Higher domestic fuel prices should also help reduce Indonesia's import bill, and narrow the current account deficit. Indonesia imports much of its fuel.
"Today's move by Indonesia's new president to hike fuel prices is an encouraging first step on the road to reform. Although inflation is now likely to rise sharply, any spike should prove temporary, and we doubt the central bank will hike rates aggressively in response," Gareth Leather, Asia economist at Capital Economics, said earlier in a research note.
"Although higher prices will reduce consumers' purchasing power, which will weigh on consumption, this may be somewhat outweighed by a boost in investor sentiment."
The unpopular move sparked minor protests in the country, according to media reports. In the past, hikes in fuel prices sparked large-scale social unrest in Indonesia. Fuel subsidies have already been cut three times over the past decade in the country.
The country's economic growth has slowed down in the third quarter at 5.01%, the slowest pace in five years.