A devastating fire tore through a converted warehouse during a party in Oakland, California on Friday night (2 December), leaving at least 36 dead, a number which Oakland authorities say is expected to rise.
The confirmed death toll from a blaze that engulfed the converted warehouse rose to 36 on Monday (5 December). Since then, survivors and friends of those who perished have placed flowers on several small memorials to the young party people. Bouquets of sunflowers, single white roses, lilies and carnations were stuck in chain-link fences, votive candles burned on sidewalks and post-it notes paid tribute to the missing and the dead in the most lethal building fire in the U.S. in more than a decade.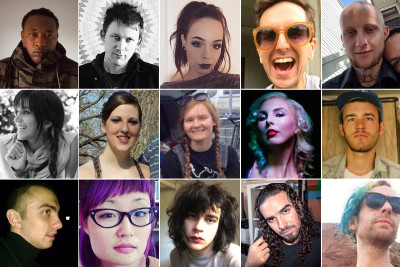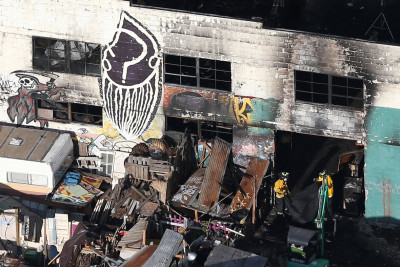 The blaze erupted at approximately 11:30pm (07:30 GMT on Saturday) and ranks as the deadliest in the US since the 2003 Rhode Island nightclub fire where 100 people perished. The warehouse, which served as a base for the Ghost Ship Artists Collective, was one of many converted lofts in the city's Fruitvale district, a mostly Latino area where rents are generally lower than in the rest of Oakland.
The building had been carved into artist studios and visitors and former denizens said it was a cluttered death trap, piled with scrap wood, a mess of snaking electric cords and only two exits. The district attorney sent a team to search for signs of a crime in the warehouse that was already under investigation by the city for possible code violations. The space was only permitted as a warehouse and neighbours had complained of trash piling up and people were illegally living there.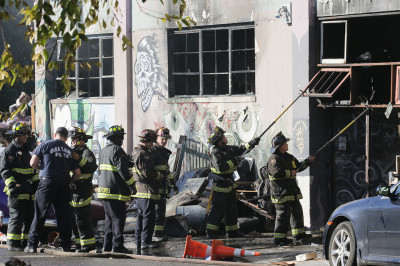 The building was designated for use as a warehouse only. The city was aware of reports that people were living there, although no permits had been issued. Recovery teams had yet to search an unspecified number of mobile homes parked on the first floor. According to Ray Kelly, spokesman for the Alameda County Sheriff's Office, people appeared to be living in them.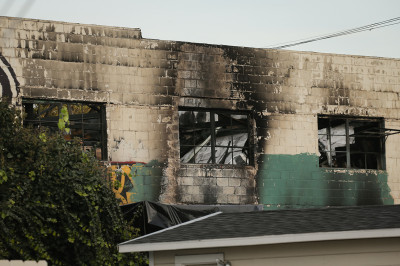 Shelley Mack, a former resident of the warehouse, told the Associated Press that she didn't know that it was an illegal residence until after she moved in, when she was instructed to tell visitors it was a 24-hour workspace for artists. She recalled a jumble of extension cords and heavy musical equipment.
"That place was just a death trap," Mack told the news wire. "I didn't think it was going to last this long before it went up or somebody shut it down." Mack and other former tenants identified the warehouse operators as 46-year-old Derick Ion and his 40-year-old wife, Micah Allison. "They lure you in with all these promises about what they're going to do with your deposit and your rent," she said. "They don't do any of it. They just party with it."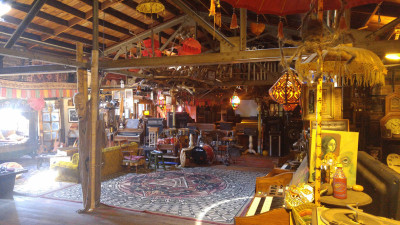 The recovery operation was delayed for hours as the roof collapsed and the second storey fell onto the first, making it unsafe to enter. Many victims were burned beyond recognition and families were asked to preserve items that might contain their DNA to aid identification. "We're finding victims in every quadrant of the warehouse," Kelly told Reuters. "We're finding victims where we least expect them."
After notifying their families, the Alameda County coroner released the names of seven victims who had been positively identified. The cause of the fire is still unknown, although arson is not suspected. Investigators are checking whether the building, often used for music performances, had a history of code violations.