Hundreds of thousands of grieving supporters wailed, beat their chests and threw flowers as actress-turned-politician Jayalalithaa Jayaram, one of India's most powerful leaders, was buried in Chennai. A sea of weeping mourners surged toward the steps of a public hall where her body, draped in the Indian flag, was kept on a raised platform. Thousands of police officers formed chains to stop the heaving crowd from surging up the steps.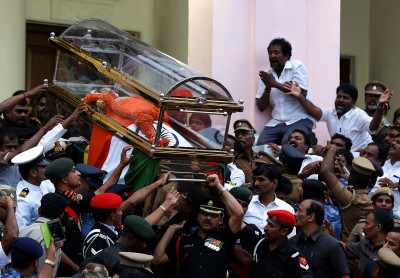 Mourners followed a slow-moving military truck carrying her body in a glass coffin through the streets of the Tamil Nadu state capital for burial at a beachside memorial to the late MG Ramachandran, another former cinema star who inspired her to go into politics.
As her hearse made its way to the Bay of Bengal shorefront, flanked by party workers clad in traditional white garments, crowds behind the barricades jostled to get a better view of "Amma" or mother. Many scaled the walls of nearby building and parapets to get a better view. Giant screens gave the crowds views of the last rites.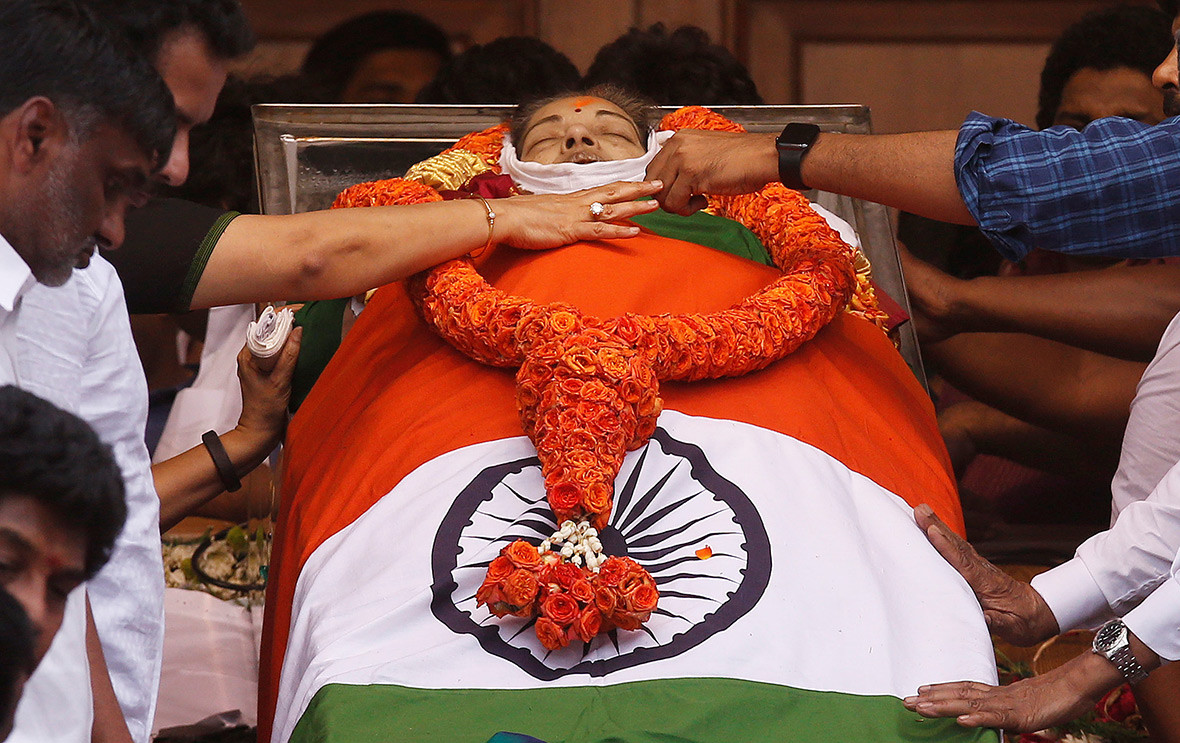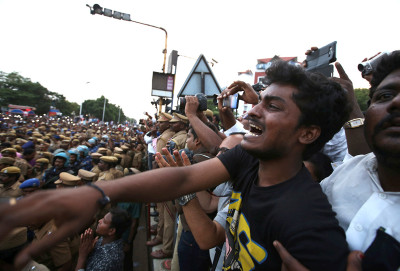 Thousands of police were deployed to keep supporters from causing havoc or harming themselves in grief as in the past when the state's longtime chief minister fell ill or faced political turmoil.
Jayalalithaa died on Monday (5 December) following a cardiac arrest the previous day. She was 68. In New Delhi, politicians observed a minute's silence before both houses of Parliament were adjourned for the day in respect. Prime Minister Narendra Modi said Jayalalithaa's death left a "huge void in Indian politics." He flew to Chennai, where he placed a wreath on the body.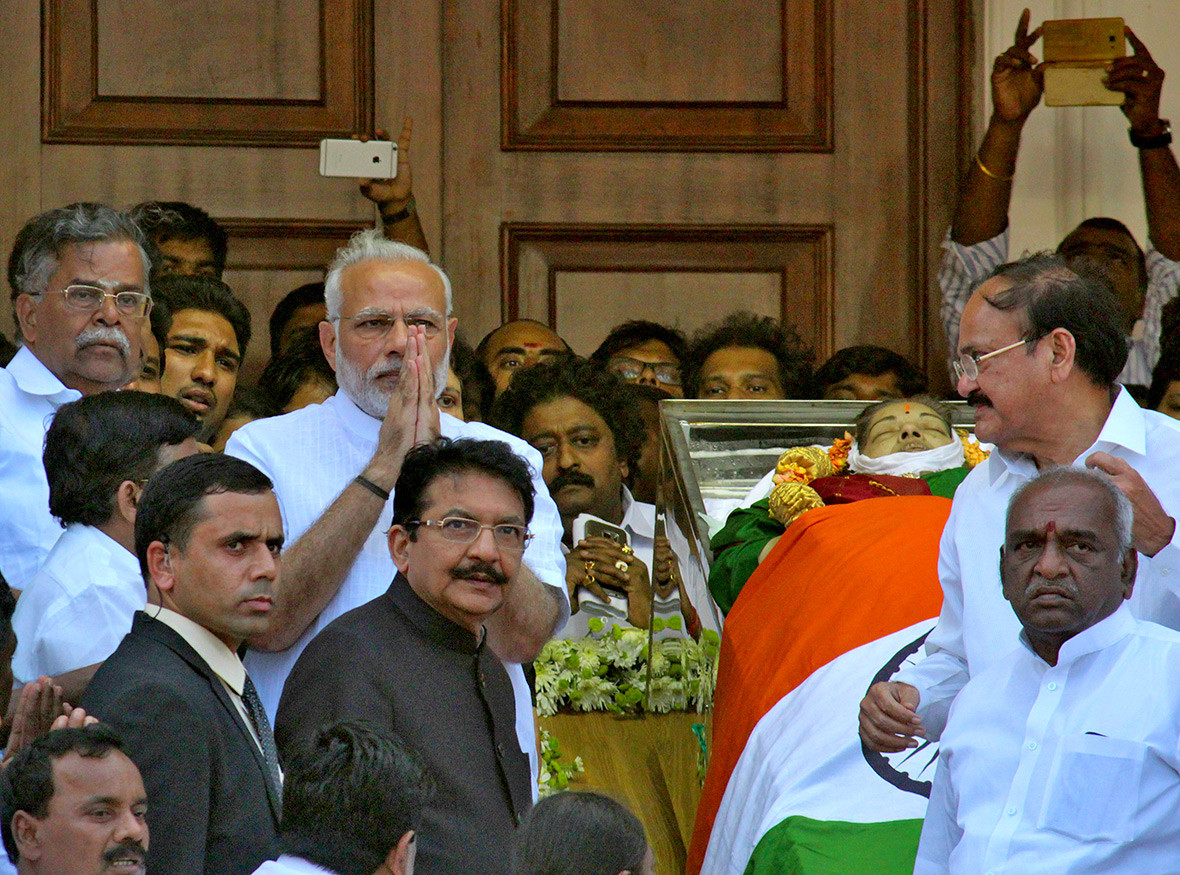 The Tamil Nadu government declared seven days of mourning for Jayalalithaa, who was a five-time chief minister of the state. Schools and offices were closed after authorities declared public holidays in the state for three days.
Her cult status in Tamil Nadu, which began with her dozens of star performances on the silver screen, was fuelled among the masses by occasional giveaways of laptops, mobile phones and food rations to the poor.
She pushed government officials and workers to promote health and education by presenting gold coins and awards to those who exceeded their goals. Although she was criticised by many who equated her handouts with bribery, she said it was her scheme to wipe out rural poverty. In return, she was loved by the poor who saw her as their charismatic benefactor.
Her AIADMK party named a loyalist to succeed her and keep unity in the regional movement built entirely around the cult of Jayalalithaa. State Finance Minister OP Panneerselvam was sworn in as the new chief minister an hour after her death was announced.