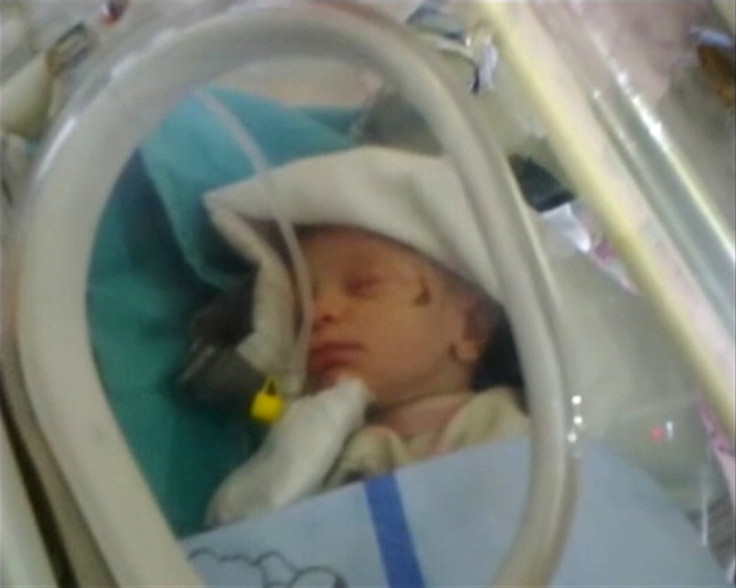 In a shocking incident, a 21-day-old baby boy died in an Indian hospital after a drunk cleaning worker reportedly removed his oxygen mask.
The incident was reported at the government-owned Calcutta Medical College in the eastern Indian state of West Bengal. Hospital authorities have launched a probe following a complaint lodged by the baby's family. The incident took place on Saturday evening.
A relative told a local TV channel that the male cleaner at the paediatric ward of the hospital had taken away the oxygen mask saying that too much of oxygen was not good for the baby.
"We took the baby to the hospital on Wednesday where he was diagnosed as having a gastritis problem. The baby was perfectly all right otherwise. Doctors suggested that the baby should be admitted and was given oxygen through a mask," Shobha Das, the baby's mother, has told local media reporters.
"The sweeper took the mask off while he came to sweep the floor. When we objected to it, he asked us to keep quiet and said he knew what he was doing. We could make out that he was drunk. When we realised that the baby was having trouble breathing, we went to complain to the nurse, who again turned us away," she added.
M Raut, a cleaning worker at the hospital, is being probed over the incident even as hospital authorities blamed it on staff shortage.
Tragedies resulting from negligence or lack of safety measures are a regular affair in West Bengal. A few days ago, nearly 175 people died in the state after consuming contaminated liquor. Also, a massive fire at a private hospital in Kolkata, the state's capital city, killed more than 90 people nearly a fortnight ago.