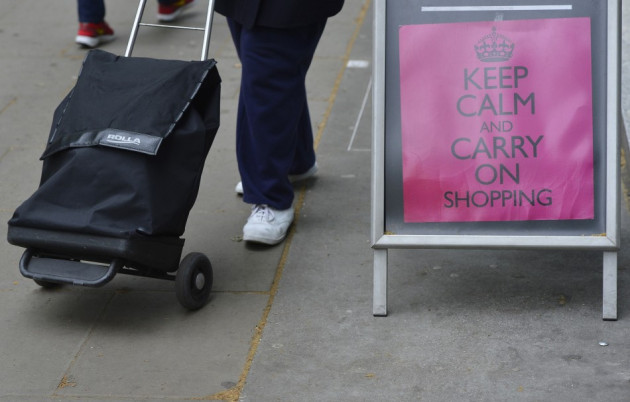 British households will continue operating tight budgets as high inflation, which eats into consumer spending, will persist for a few years, hurting businesses, Ernst & Young has forecasted.
The Ernst & Young Item Club special report on inflation estimated that headline consumer price index (CPI) inflation would crawl upwards, touching 3%, in the summer, and 'then remain above the Chancellor's 2%' for a while. The report uses the UK Treasury's model of the UK economy for its forecasts.
Government data released last week showed that wages hardly grew in the year to March, at 0.4%, while consumer price inflation touched 2.8%.
Item Club said that CPI inflation may not dip below 2.5% before 2016. Retail Price Index (RPI) inflation would remain above the CPI throughout the period, and would begin to 'accelerate away from CPI in 2015 and 2016,' on the back of rising housing costs.
With consumers put off buying decisions, British businesses are finding it harder to sustain themselves, the report said. Earlier in the day, data from the British Retail Consortium (BRC) showed that shop vacancies rose to a record level in April despite an improvement in high streets footfalls thanks to warmer weather.
The Item Club report advised businesses to take to technology 'to offset the income effect'. 'Technology, media and telecoms (TMT) companies, for example, have been using technology to give consumers more for less, or much more for the same money. Other sectors may have similar opportunities to reposition their offers and thus manage the impact of inflation on demand,' it said.
'By the time the effect of rising university tuition fees drops out of the inflation calculation in late 2015, underlying inflationary pressures will be building again,' it said. But with the UK's economy strengthening in the future, workers would command greater bargaining power when negotiating salary increases and companies would be able to increase their profit margins with price hikes.