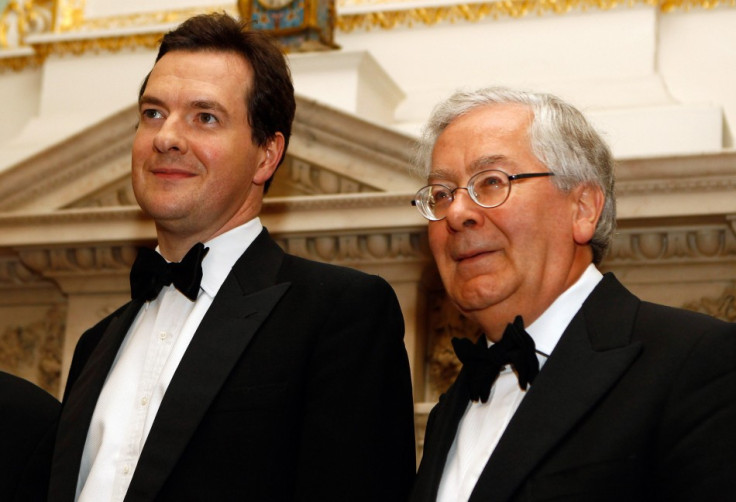 Britain's inflation rate is set to remain high as households reel under the pressure of rising energy bills and utility tariff hikes. Though the consumer price index came down slightly in October from a three-year high in September, it was still well above the goal set by the government.
The CPI rate of inflation for October was at 5.1 percent, slightly down from a 5.2 percent in September, but still above the government set target of 2 percent. The Bank of England is in the second month of its four month Quantitative Easing aimed at supporting the economic recovery.
Utility tariff hikes continued to pile pressure on consumers as increases from Npower and EDF came into effect, following previous rises from British Gas, SSE, Scottish Power and E.ON. The bank has previously forecast inflation to surpass 5 percent before an expected easing down over the next year.
Any rise in the inflation figure will trigger a letter of explanation from Bank of England Governor Sir Mervyn King to the Chancellor of the Exchequer George Osborne.
Meanwhile, food inflation is expected to come down, considering the heavy discounting from food retailers. The price war and the aggressive marketing strategies in the country's biggest super markets and shopping malls are expected to lower the overall prices.
"CPI seems poised to finally head down markedly over the coming months. But the weakened economic activity and ongoing muted wage growth amid significant and growing labour market slack is expected to weigh down on underlying inflationary pressures," said Howard Archer, chief UK and European economist at IHS Global Insight.
The bank may slash its growth forecasts in the inflation report to be released on Wednesday as the key growth indicators show a reverse trend. Currently, the UK economy is going through a phase of government budget cuts and eurozone debt turmoil.
"The updated inflation projections are going to be weak, and it seems likely that they're going to put through a pretty substantial downgrade to their GDP forecast. I'm pretty confident QE will be increased further," Simon Hayes, an economist at Barclays Capital in London, told Bloomberg.