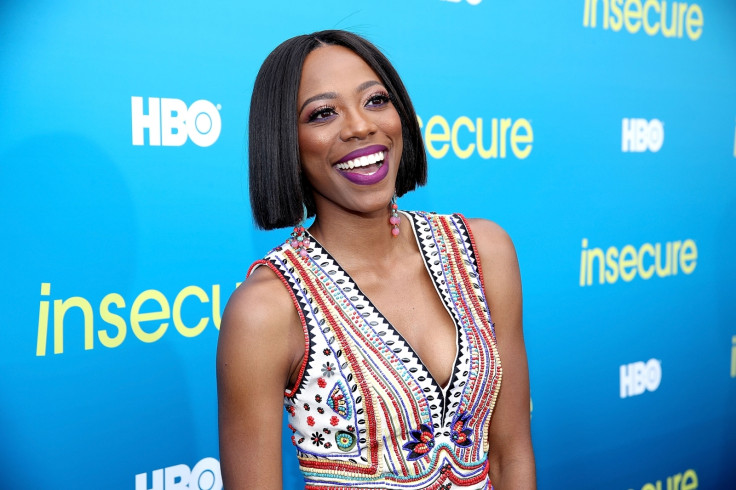 Her character Molly from the hit HBO series Insecure is no slouch in the bedroom, but actress Yvonne Orji is saving herself for marriage.
The 33-year-old Nigerian-American star, who was born in Port Harcourt, Rivers State in Nigeria and raised in Maryland, US, is a devout Christian and has stated she will remain a virgin until she weds.
Proud of her decision to wait, she told People: "I wasn't going to hide it just because I'm on TV. I'm grounded in who I am."
The inspirational star has even created her own clothing line to promote abstinence, continuing: "I have a clothing company called Rock Your Stance, and we sell shirts that say 'Keeping it locked till I get that rock.'"
The actress proved that showbusiness had not changed her and her values as an individual, adding: "Entertainment chose me. Before any of this happened, I sat down with myself and with God. I said, 'I know why I'm here. It's to make you proud.'"
Orji never saw a future for herself in acting, and received a master's degree in public health at George Washington University. She originally planned to work in medicine. Her parents expected her to become a doctor, lawyer, pharmacist or engineer, and certainly not a small-screen siren.
The star knew she had talent during her upbringing and was inspired to do comedy as a child, performing stand-up in the talent portion of a beauty pageant. She moved to New York City to pursue a career in comedy after breaking it to her parents that she was not going to work in a 9-5 job.
"'It would take me eight years to become a doctor, but give me eight years to make it in entertainment,'" she told her family. "And I'm happy to say, I did it in seven!"
TV series Insecure is an original comedy drama based partially on Issa Rae's widely lauded web series Awkward Black Girl, with it premiering in October 2016. Earlier this month, it was announced that the show was renewed for a third season.