The residents of Walford are set to be rocked as a murderer is set to return to EastEnders in the near future.
Lucy Beale's killer and brother Bobby Beale (Eliot Carrington) will allow Ian (Adam Woodyatt) and Jane (Laurie Brett) to make contact with him in prison. The pair previously attempted to contact him behind bars despite the young criminal paralysing Jane, but he initially snubbed them.
Ian and Jane soon set a date to go and visit Bobby, so it will no doubt be intriguing to viewers to see what he has to say. The youngster is currently spending time behind bars for murdering Lucy by hitting her over the head with a music box.
Max Branning (Jake Wood) was originally framed by the Beales for the little girl's death, which resulted in him going to prison.
The Beales have been enduring a tough time as of late since Ian discovered that his son Steven is dying from a terminal brain tumour. He is heard telling doting wife Jane that he cannot bear to lose another child after dealing with Lucy's shock death and Peter's departure last year.
What he isn't aware of yet is that Steven's illness is actually all a lie conjured up to ensure his girlfriend Lauren Branning won't leave him.
Elsewhere in the soap, it could be the end of Mick (Danny Dyer) and Linda Carter's (Kellie Bright) marriage as the long-suffering wife finally reveals that she can't move on from his illicit affair with Whitney.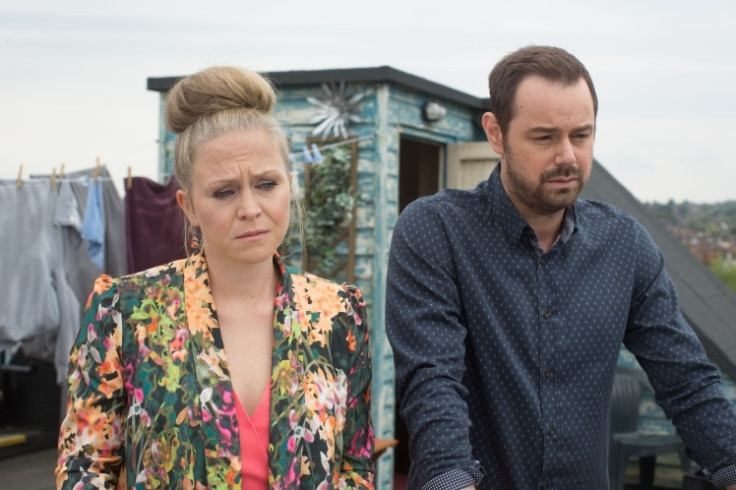 After a lunch gathering goes wrong, the troubled couple end up clashing mightily and Mick later concedes defeat and tells her that they should call time on their relationship if she can't get over it. He is determined to fight for the marriage and presents her with a touching gift, but her reaction shocks him.
EastEnders continues tonight at 7.30pm on BBC1.