Being shot through a tube at 700mph doesn't sound like the most relaxing way to travel, yet concept renderings by Hyperloop Transportation Technologies (HTT) suggest it might all be that bad after all. The company, which is one of two racing to make Elon Musk's high-speed Hyperloop design a reality, has produced a series of images showing what the inside of the passenger pods might look like.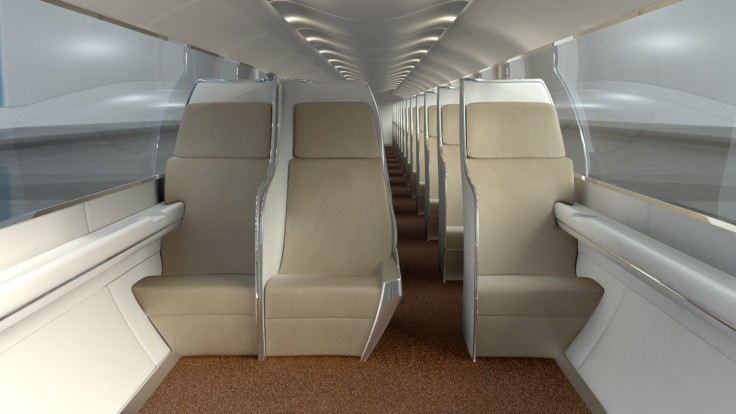 HTT is currently going toe-to-toe with Hyperloop One to commercialise Musk's supersonic transport system, each proposing their own capsule designs and technologies for carrying the pods through the reduced-pressure tubes. Hyperloop One recently conducted its first public test of its propulsion technology in the Nevada desert, during which it made its test sled accelerate to 116mph in just 1.1 seconds.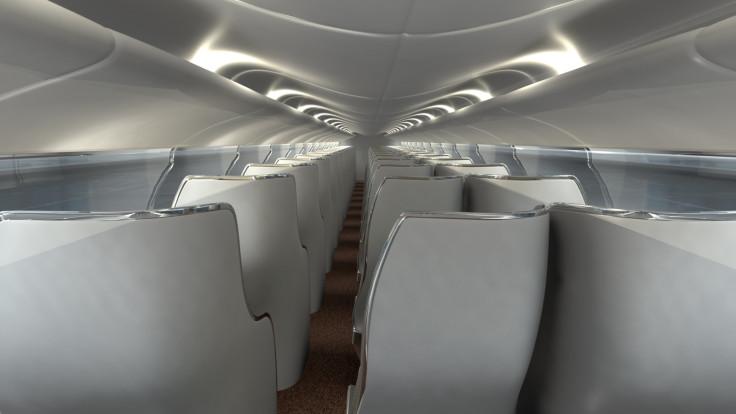 The images depict a brightly-lit cabin not too dissimilar to that of an aircraft or train carriage, albeit a bit more tightly-packed. While there will be no windows to speak of, HTT is working with German AR/VR company Re'flekt on a concept for interactive panels that show a virtual image of passing scenery as well as displaying the time, weather and other info related to your journey. These so-called augmented windows would contain motion capture tech, meaning the view could shift depending on your head position to give a realistic illusion of perspective.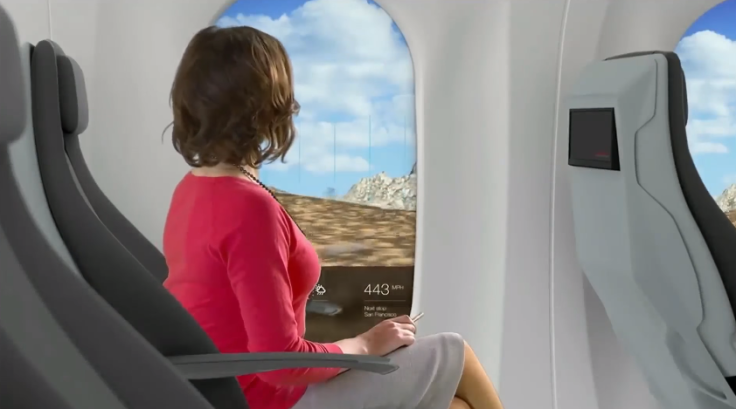 Although the Hyperloop seems scary, HTT insists that the new transport system will be considerably safer than travelling by plane. That's partly because it plans to construct its pods from Vibranium, a carbon-fibre based material said to be eight times stronger than aluminium and 10 times stronger than steel.
HTT has yet to perform any public tests of its own proposed system. Instead, the company appears to be more focused on abating people's (justified) concerns about being sealed in a tube and shot across the country faster than the speed of sound. If its renderings of its passenger pods are anything to go by, travelling by Hyperloop won't be nearly as bad as we thought: cramped maybe, but nowhere near the claustrophobic, terror-inducing nightmare the concept naturally conjures.
Would you ride the Hyperloop? Let us know @IBTimesUKTech