A fictional camera based on the Instagram app software has come a step closer to being manufactured for real thanks to funding from private investors.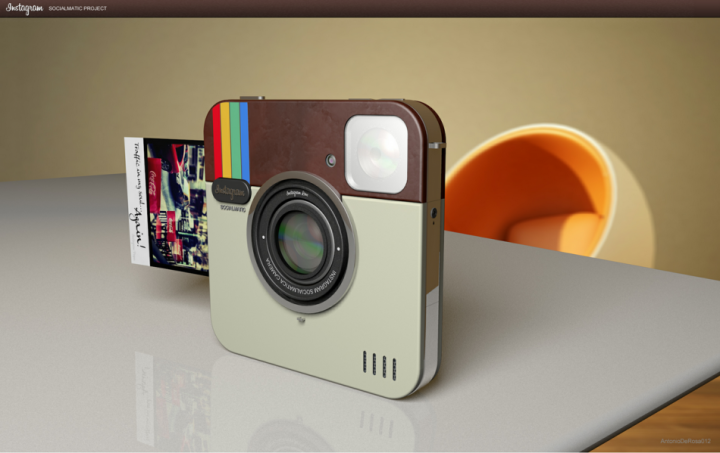 The Socialmatic camera was first designed as a concept project by ADR Studios, the website behind a host of iPhone 5 design concepts but the camera could now become a reality thanks to private funding.
"We are proud to communicate [to] you Socialmatic Project now has private investors to cover all the first steps for the market introduction of this amazing product," said Antonio De Rosa, who owns the ADR design studio.
"The realisation of this ambitious project is no longer a brilliant idea or a concept. This [is] a reality that will soon be flooded into the world markets almost crazy about this amazing concept."
Global Mobile Network will serve as technical partner for ADR Studio on the project.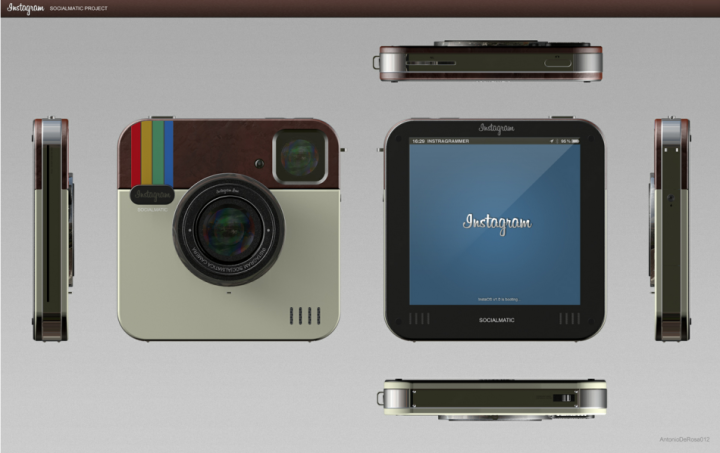 De Rosa described them as an emerging multinational company operating in telecommunications and design and currently manufacturing smartphones and tablets.
The New York-based product division of Global Mobile Network will build the first prototype and then mass produce it using a facility in Shenzhen, China.
An official statement on the website also revealed that Artem Shishakin has joined the ADR Studio team to develop the project as company manager and help with fund raising.Shishakin said he was appointed after "delicate and intense negotiations."
"Now we have interesting and intense months in front of us, where the work will reward with our dream: to give birth to this product," Shishakin added.
The Instagram camera project began life as a set of concept images on the ADR website.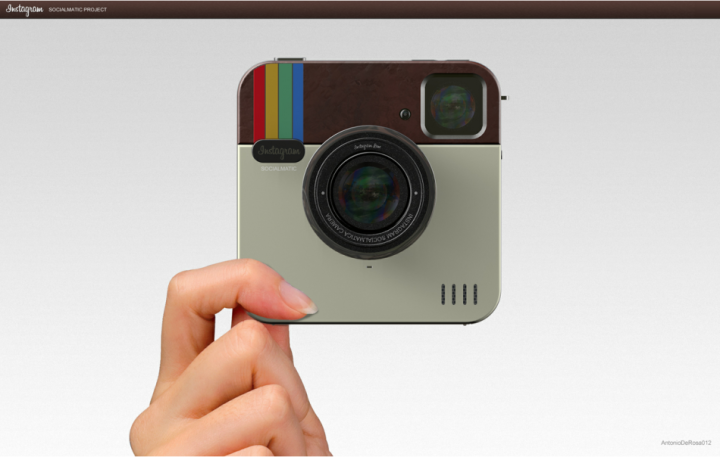 "Try to think to pick the Instagram App icon and try to make a real camera. This is the main idea at the base of Instagram Socialmatic Project," De Rosa's original post said.
Features of the concept device included an optical zoom; LED flash; two lenses (the first for main capture and the second for 3D filters, webcam applications and QR Code capturing); a 4:3 touchscreen; 16GB storage; and Wi-Fi and Bluetooth.
The mythical camera was expected to run on the InstaOs 1.0 created to integrate the Instagram App into Facebook. It would also function like a Polaroid camera and include an internal printer, using a paper cartridge and four colour tanks to create the images.
Each printed photo would include the user's Instagram username on the front and feature a QR code that can be scanned to take people directly to their images. A glue strip on the back would allow users to attach the photos like a Post-It note.
Whether all those features will make it into the finished product is yet to be seen.
Despite securing funding for the initial stages, the project is still seeking more donations on the Indiegogo website. The project has been backed by 166 funders who have raised $5,501 so far.
With crowdfunding programs there is often a benefit to pledging cash - such as getting the product for free if you donate enough - but no 'perk' has been allocated for the Socialmatic scheme.
Facebook bought Instagram for nearly $1bn in cash and stock in April 2012.