Intense clashes resume in South Sudan after independence day violence kills 150
President Salva Kiir appeals for calm amidst fighting outside presidential palace in capital Juba.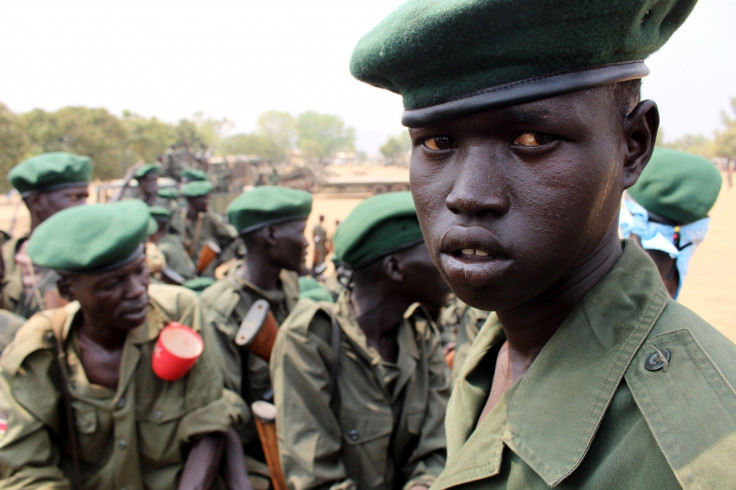 Intense fighting has resumed in the world's youngest nation after nearly 150 people were killed during the latest outbreak of violence in South Sudan. The landlocked African nation marked its fifth independence anniversary on Saturday, 9 July with most of the celebrations suspended.
Amid lingering fears that the highly volatile country could slip back into civil war, gunfire has been reported in capital Juba near an army installation and a UN base. It is still unclear what triggered the latest round of skirmishes.
Both President Salva Kiir and Vice President-designate Riek Machar have called on the fighters to scale down the fighting.
Machar, the former rebel leader who agreed to form a transition government with Kiir ending a two-month exile in April, urged the troops which were once loyal to him not to engage in violence as much of the fighting erupted outside the presidential palace in the capital.
Similarly, Ateny Wek Ateny, spokesperson for the South Sudan president, said in a statement: "Though it is agonizing to celebrate South Sudan's independence with the loss of another South Sudanese' lives yesterday, our independence is top to everything we have including our lives. President Salva Kiir has really demonstrated the statesmanship and true leadership," according to the Sudan Tribune.
"So, with five years on, I urge our citizens to remain calm, and to accord President Salva Kiir the support he needs to maintain law and order which is the recipe for peace," he added. The appeals from the both the leaders have so far appeared to have had little effect. South Sudan has been reeling under months-long civil war claiming tens of thousands of lives.
"We did not sleep the whole of yesterday [Friday] night. We received more [than] 58 soldiers with gunshot wounds by around 8pm yesterday [8 July-] evening and received 30 others this morning. We have now run out of beds," a military official was cited as saying when asked about casualty figures.
With the oil-dependent nation in desperate need of humanitarian aid, the renewed violence has yet again raised fresh fears over plunging the country into another prolonged period of instability.
© Copyright IBTimes 2023. All rights reserved.