International Children's Peace Prize: Meet the three teenagers fighting for human rights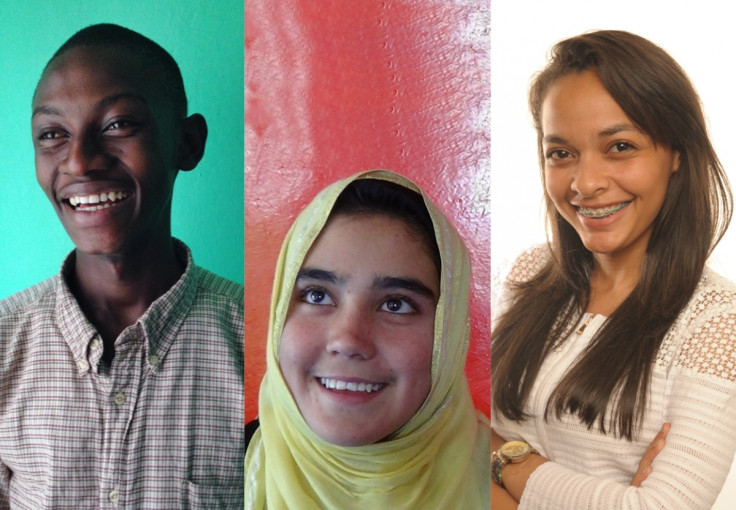 Malala Yousafzai is a global icon for girls' rights, whose incredible story of moral courage and heroism is well-documented. A feature-length documentary of her life a campaigner for girls' education in Pakistan's Swat Valley has just been released in the UK and it casts light on Yousafzai's shooting by the Taliban to her becoming youngest Nobel Peace Prize winner in history.
Young people around the world are fighting for children's rights, to help end the cycle of poverty, discrimination and violence which holds young people back from achieving their full potential. On 9 November, one child will be awarded the International Children's Peace Prize – won by Yousafzai in 2013 – for their actions in making a remarkable difference in improving child rights in their country.
The award will be presented by Nobel Peace Laureate Leymah Gbowee. Ahead of the announcement, we look at the three nominees for the prestigious award.
Abraham Keita, age 17, Liberia
Abraham is nominated for his fight for justice for children who are victims of violence. He became a member of the Liberian Children's Parliament when he was only nine years old and has ever since undertaken action when the rights of children were being violated.
Abraham organised several peaceful marches and wrote petitions to plead with the Liberian government to respect the rights of children. In his pursuit of justice for children, Abraham has demonstrated his ability to identify children's rights' violations, take action on the accountability of the perpetrators, and above all, to do so in a peaceful and powerful manner.
Aziza Rahim Zada, age 14, Afghanistan
Aziza is nominated for inspiring refugee children, and girls especially, to voice their opinions. She stands up for children living in appalling conditions in Afghan refugee camps and has encouraged hundreds of other children to talk about their problems and claim their rights.
In her own calm and convincing way, she is able to build a bridge between a conservative society and a society that allows more progressive and effective approaches to girls' and children's rights. She organises activities for children to discuss and document their problems, raises awareness and engages with parliament members and other opinion makers.
Jeanesha Bou, age 17, Puerto Rico
Jeanesha is nominated for her fight against human trafficking. Her ultimate goal is to eradicate modern-day slavery, a crime against humanity to which many people who are trafficked fall victim. Her message and advocacy have turned Jeanesha into an example for those dedicated to combating the human trafficking of children and youths. She continues to speak out and expand her activities to reach more children.
International Children's Peace Prize
Archbishop Desmond Tutu is the patron of the International Children's Peace Prize, which is awarded annually to an exceptional child whose courageous or otherwise remarkable actions have made a difference in improving children's rights, which helps children worldwide.
Children's rights organisation KidsRights feels youths should be recognised, awarded and motivated in their fierce efforts to improve their own situation and that of the children in their environment and even the world.
The prize was launched by KidsRights during the 2005 World Summit of Nobel Peace Laureates at the Capitol in Rome, chaired by Mikhail Gorbachev. Since then, the prize has been presented every year by a Nobel Peace Laureate.
The winner receives the statuette 'Nkosi', which shows how a child sets the world in motion. The winner also receives a study and care grant and a worldwide platform to promote his or her ideals and causes to the benefit of children's rights.
A project fund of €100,000 (£71,000) is invested by KidsRights in projects that are closely connected to the winners' area of work in the country of the winner.
© Copyright IBTimes 2023. All rights reserved.