Today (Wednesday) is the first annual United Nations International Day of Happiness, which will be added to the global calendar.
UN secretary general Ban Ki-moon has said it is a day to remember to help other people.
"The pursuit of happiness lies at the core of human endeavours. People around the world aspire to lead happy and fulfilling lives free from fear and want, and in harmony with nature," he said.
"Yet, basic material wellbeing is still elusive for far too many living in extreme poverty. For many more, recurring socio-economic crises, violence and crime, environmental degradation and increasing threats of climate change are an ever-present threat.
"Let us reinforce our commitment to inclusive and sustainable human development and renew our pledge to help others.
"When we contribute to the common good, we are enriched. Compassion promotes happiness and will help build the future we want."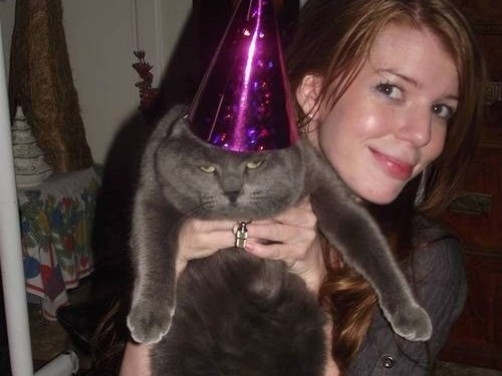 In the UN resolution backing the day, the UN said it has recognised the relevance of happiness and wellbeing as global goals and aspirations for people around the world.
It aims to focus world attention on the notion that while economic growth and wealth are important, it is also vital these factors are accompanied by social and environmental wellbeing.
The resolution said: "[International Day of Happiness] invites member states to pursue the elaboration of additional measures that better capture the importance of the pursuit of happiness and well-being in development with a view to guiding their public policies, conscious that the pursuit of happiness is a fundamental human goal."
Ban mooted the idea based on a scheme by the government in Bhutan, a country that has recognised the importance of happiness for many years.
"I commend the government of Bhutan for initiating this important debate on the link between happiness, wellbeing and prosperity," he said.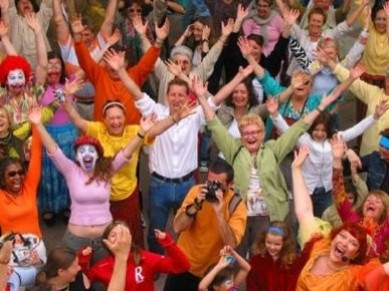 "Bhutan has recognised the supremacy of national happiness over national income since the early 1970s. It has famously adopted the goal of gross national happiness over gross national product. Such thinking is now gaining ground in other regions.
"Costa Rica is well-known for being the greenest country in the world - an example of holistic and environmentally responsible development.
"Compared to other countries with similar income levels, it ranks higher in human development and is a beacon of peace and democracy."
All day, people across the globe are being invited to join in by bringing happiness to others through acts of kindness, and sharing their joy on the dedicated website Cheers with the hashtag #happyday.
Mark Williamson, director of Action for Happiness, said: "When we do things to bring happiness to others, everyone benefits.
"With the help of Cheers, and an amazing group of partners all around the world, we hope to reach 100 million people with this message, and respond to Ban Ki-moon's inspiring call for gross global happiness."