International Mother's Day 2014: Kate Middleton and Baby George in Pictures
Kate Middleton will celebrate International Mother's Day for the first time as a mum on Sunday.
The International Mother's Day 2014, which falls on 11 May, will perhaps be the Duchess of Cambridge's most emotional event since she became a mother in July.
The 32-year-old Kate, who gave birth to Prince George on 22 July, is most likely to have a private celebration with her nine-month-old son and with Prince William by her side, though the Palace has not released any official statement on the same.
The first-time royal mum also marked UK's Mother's Day, which fell on 30 March (on the fourth Sunday of Lent season) this year, in a low-key fashion.
Since stepping into motherhood, Kate has had another private celebration with the future heir and close family and friends, and that was for her 32nd birthday at Kensington Palace in January.
Though Kate Middleton has kept most of her life's celebrations private since the birth of the little prince, the young mum was extensively photographed with Prince George for the first time during their official visit to New Zealand and Australia last month.
As Kate prepares for her private celebrations on this International Mother's Day, have a look at the royal mother-son bonding in some of the most adorable photos of Kate Middleton and Prince George below.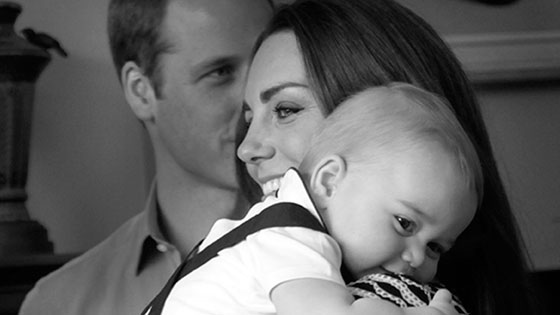 © Copyright IBTimes 2023. All rights reserved.