The Interview DVDs flown into North Korea with anti-Kim Jong-un propaganda balloons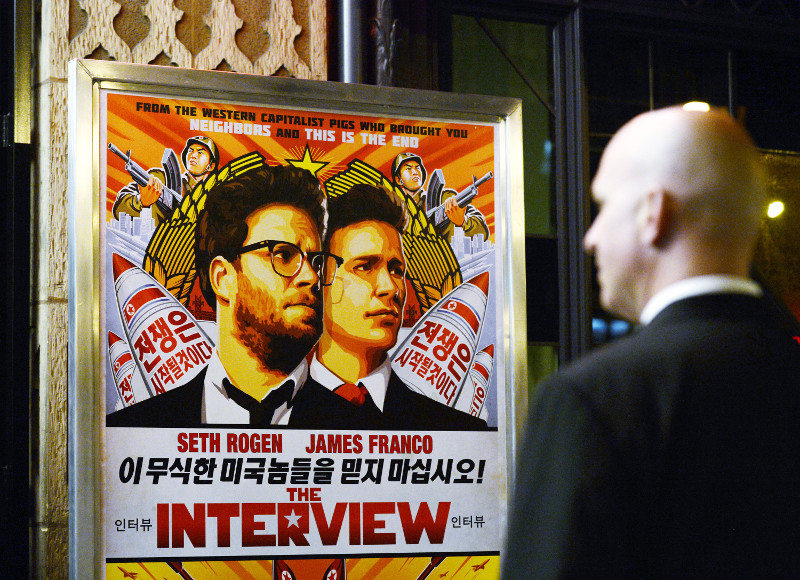 Copies of a Hollywood movie depicting North Korean dictator Kim Jong-un's head blowing up as the result of a bizarre CIA assassination plot have been flown into the hermit kingdom by a South Korean activist.
Activist Lee Min-bok said he launched propaganda balloons carrying DVDs of Sony film "The Interview" across the border four times in recent days in the hope that the movie might inspire some North Koreans to rebel against their leader.
Lee, a defector from the North, said the balloons also carried bundles of fake dollar bills and leaflets, which juxtaposed dire living conditions under Kim's regime to the South's economic prosperity.
The activist told the CNN that he didn't enjoy watching the comedy starring Seth Rogen and James Franco, describing it as "vulgar".
Nevertheless he thought the film's depiction of Kim Jong-un as a Katy Perry-loving psychopath might enlighten some of his subjects about the true nature of their leader.
"The regime hates this film because it shows Kim Jong-un as a man, not a God," Lee told the CNN. "He cries and is afraid like us and then he's assassinated."
The movie, in which Rogen and Franco play journalists who attempt to assassinate the dictator, was at the centre of tensions between the US and North Korea, after Sony Pictures suffered from cyber attacks that the FBI blamed on Pyongyang.
Balloons with anti-Pyongyang leaflets are often launched into North Korea from town near the border by activists in the South.
The practice is controversial as Pyongyang considers it as an attack on it government. Seoul has defended its nationals' right to free speech but has also urged them to refrain from such launches claiming they damage diplomatic ties and might put inhabitants of villages along the border in harm's way. Last year, the two Koreas traded fire across the border following a balloon launch.